Ultrafabrics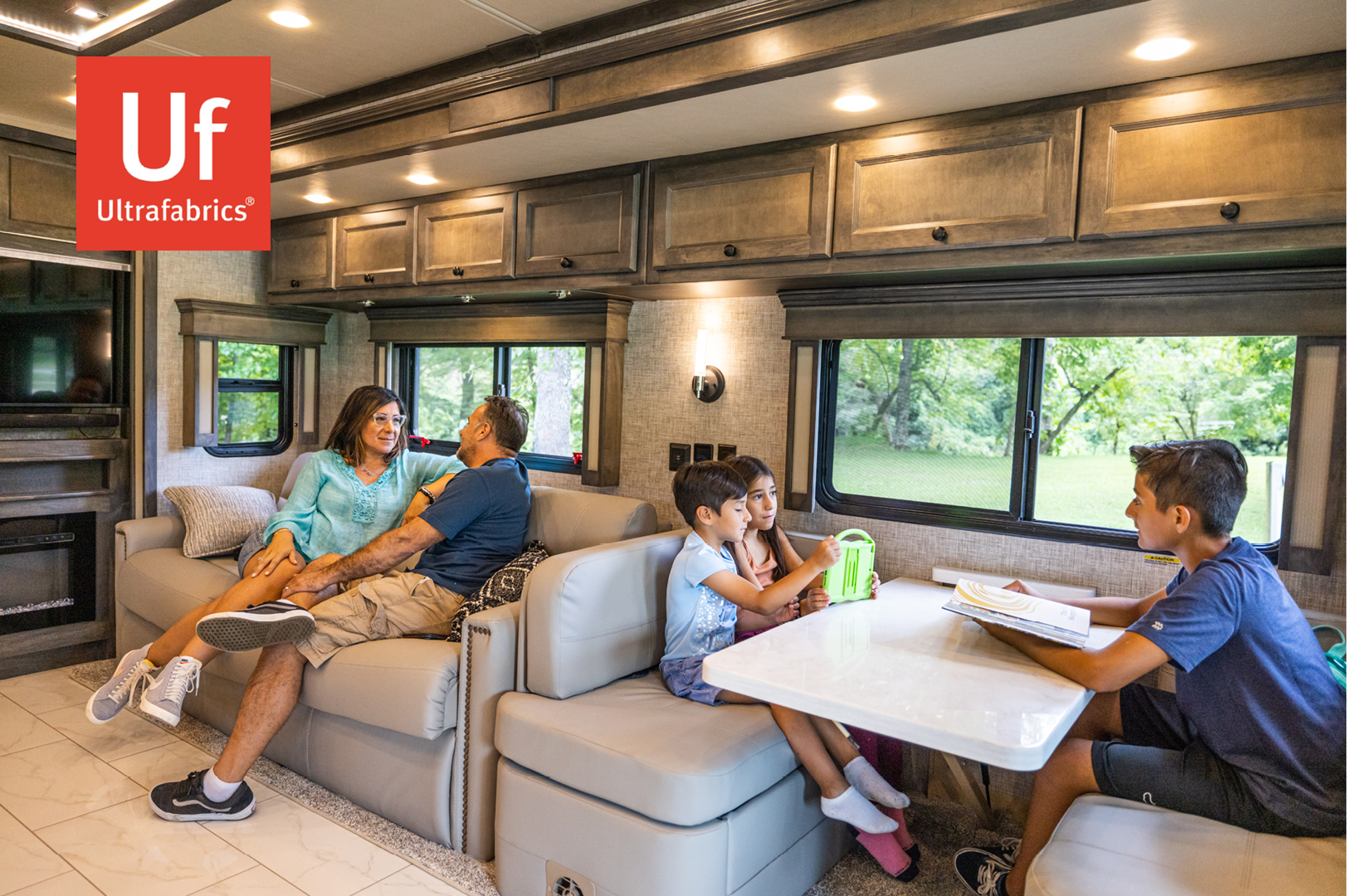 Tiffin uses Ultrafabrics materials for all seating options on our Class A and Super C models.
Ultrafabrics high-tech performance materials are engineered with next-generation science, offering unmatched performance that meet the demands of life on the go. Setting the bar on luxury and functionality, these upholstery materials balance industry-leading durability, easy cleanability, and maximum comfort.
Features & Benefits:
Always animal and PVC-free
Child and pet friendly
Industry-leading durability
Luxuriously soft touch
Easy to clean and disinfect
Fade resistant
Worry-Free Performance
Ultrafabrics high-tech materials are engineered for maximum durability and minimum maintenance, providing one less thing for you to worry about.
These materials can be cared for by following an easy, 3-step process:
Clean with either soap & water or an alcohol-based cleaner
Thoroughly rinse all solution residue with clean water
Air dry


For stubborn stains, wipe with isopropyl alcohol as soon as possible. No aftercare treatments are needed or recommended.