The Tiffin Allegro Club is the Official Organization of Tiffin Owners
Click here to view the Tiffin Allegro Club location.
Joining the Tiffin Allegro Club can enhance your enjoyment of Tiffin ownership, connecting you with fellow RV owners with similar interests.
As a member, you're eligible for these benefits:
Participation in local chapters across the country.
Opportunity to attend Tiffin Rallies, one of the Tiffin Allegro Club's most popular activities.
Access to discounted rates from vendors offering RV-related products and services.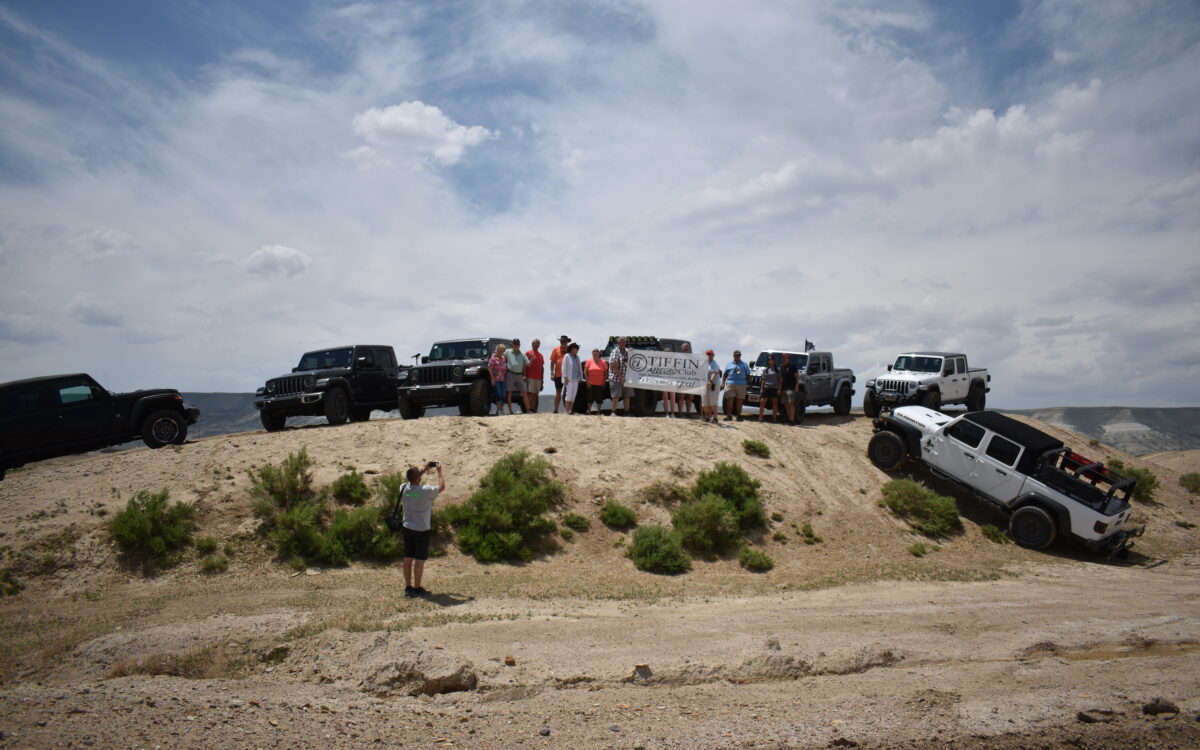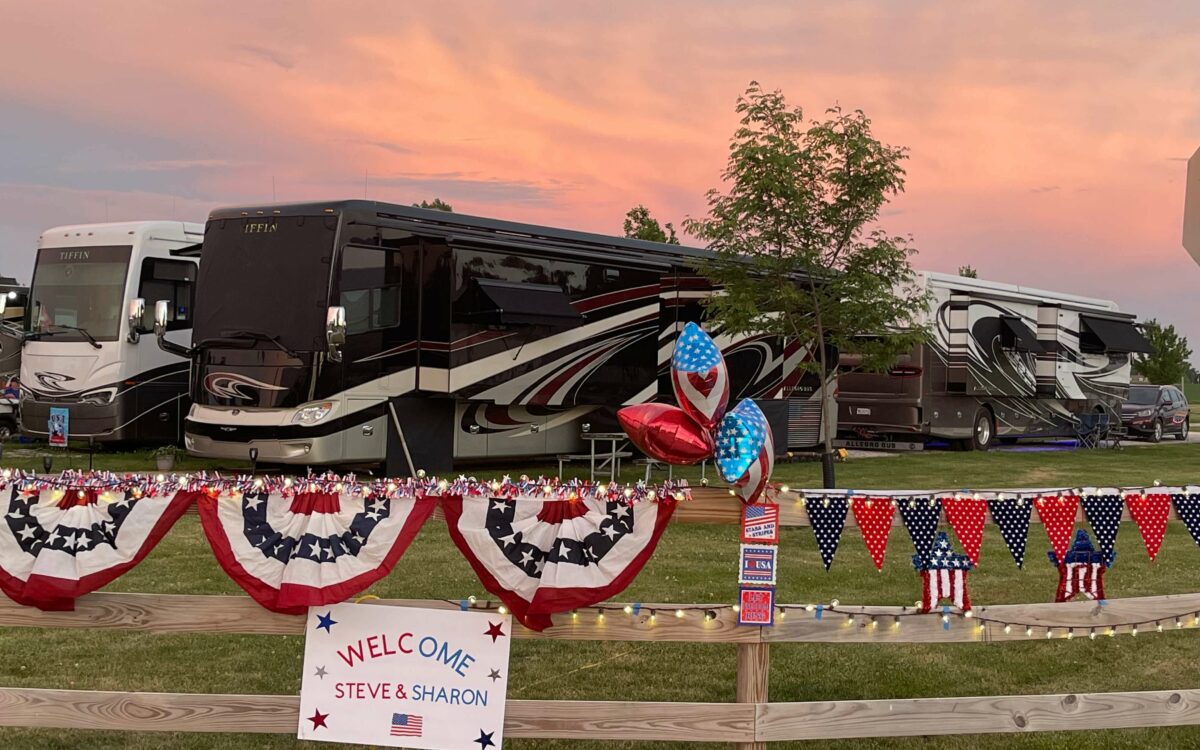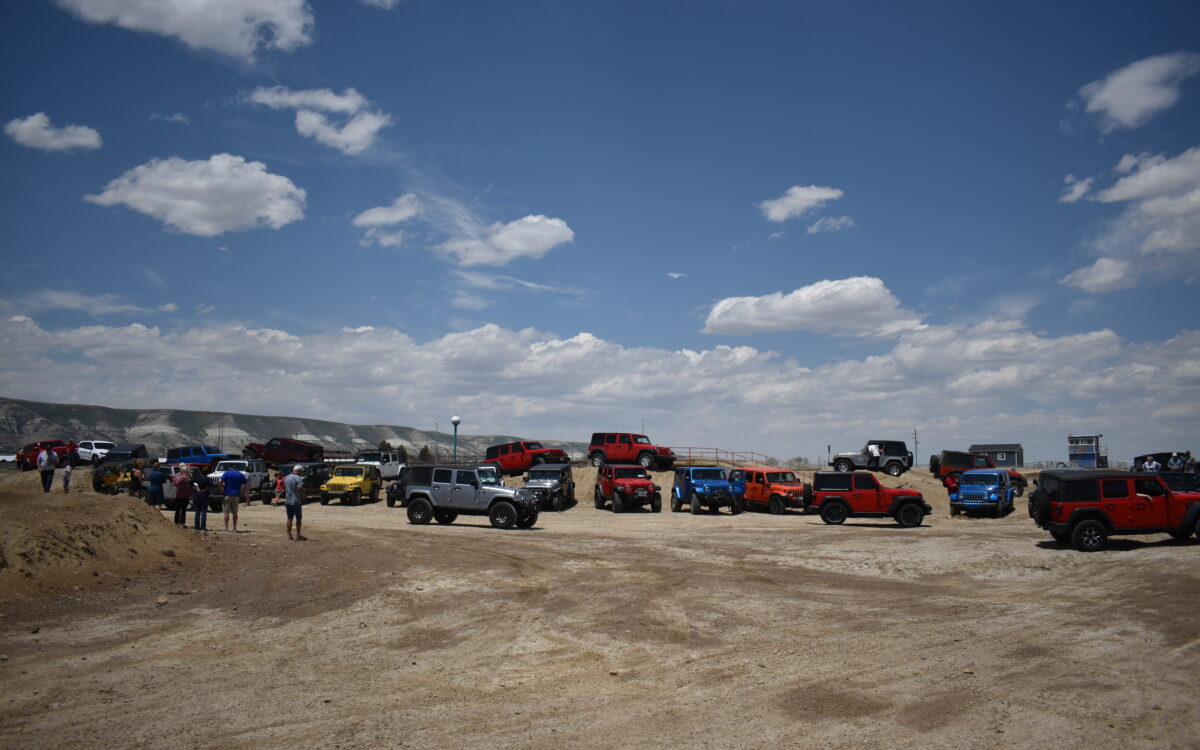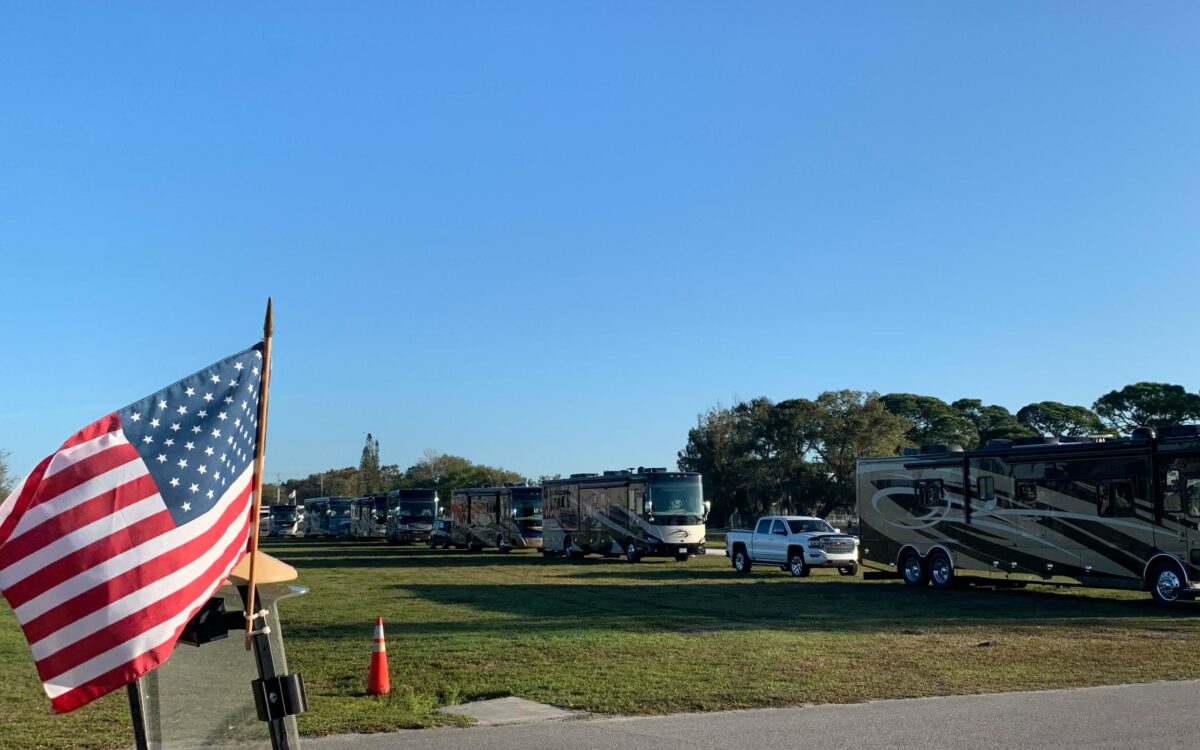 Ready to become a member?
For New Tiffin Owners
The first year of Tiffin Allegro Club membership is free with purchase of a new, untitled Tiffin Motorhome. To activate the membership, return the registration included in your new owner package. You can also sign up by calling the Tiffin Allegro Club office at 256-356-8522.
For All Other Tiffin Owners
The fee to join or renew club membership is $25 for one year, $46 for two years, and $65 for three years. Payment must accompany application.


Registration Is Available In Two Ways:
Online
Submit your information via our online form. To complete online registration, you may use a credit card through Paypal or your existing Paypal account.
By Mail
Download a printable membership form and mail your check or credit card information to The Tiffin Allegro Club, 902A Gates Street, Red Bay, Alabama 35582.
Tiffin Allegro Club Benefits
Allegro Club Rallies
Tiffin Allegro Club rallies hosted throughout the nation with factory-trained service technicians, informative seminars, entertainment, good fun, food, and fellowship! Members have the opportunity to attend several rallies throughout the year. The rally fee includes your camping fee, entertainment, games, prizes, various planned activities, seminars, Tiffin technicians (when available) to do minor repairs for rally attendees, new display units, sales representatives from Tiffin Motorhomes, Inc. to answer questions about your motor home and much more. We also schedule free time at our rallies for shopping or exploring on your own.
Club Newsletter
The Tiffin Allegro Club online newsletter, Tiffin Side Roads, is updated frequently to keep our members informed about rallies, chapter news, safety information, technical tips, factory news, and other informative and helpful information. Find it at www.TiffinSideroads.com & enter your email address in the follow box to automatically receive updates.
Local Chapters
The Tiffin Allegro Club has approximately 70 local chapters throughout the US and Canada. There may be one in your area. View the Allegro Club Chapter Map, enter your state in the search box, and if there is a chapter, the information will appear. Our local chapters generally have campouts on a monthly basis. "What a great way to meet new friends!"
*UPDATED* Michelin Advantage Tire Program
Members are eligible to receive a discount of up to 20% off on Michelin tires for your Tiffin RV or up to 31% off on passenger car/light truck.
Discounts on tires for your Tiffin RV or passenger car/light truck. Click HERE for procedures.
Please Note: Not all companies selling Michelin tires are enrolled in the Michelin Advantage Program. You will need to choose a dealer that is listed on the Michelin website.
*UPDATED* Overland Insurance Services
Offers motor home and other vehicle liability, motor home replacement coverage, long-term care, trip cancellation, etc.
Go to https://myrvquote.com/ACI/ for information or call 800/677-4027.
Unlimited Emergency Roadside Assistance Benefits by SafeRideRV
The same emergency roadside assistance that comes with all new Tiffin Motorhomes is now available to any Tiffin Allegro Club member.

Emergency Road Service through SafeRide RV. Visit tiffin.vehicleadminservices.com for more details.

*NEW* Red Bay Shuttle Services, LLC.
A transportation service company for Tiffin owners and their coaches. Services include: Transporting owners and/or their coaches to and from Red Bay, AL and surrounding area. Shuttling coaches to and from the Tiffin Service Center, to local campgrounds, and/or secondary vendors. Driver training classes for ladies. Transporting owners to and from the airport. FaceTime video inspection(s) of coaches with owners after repairs. Concierge services, and many other services. Call 256-710-8669 or 256-710-8382 for complete details.
Allegro Club members receive a 10% discount on all services except for Motorhome Transport which has a 3% discount.
*NEW* Adventure Caravans RV Tours & Rallies
$200 off on regular AVC Tours & Rallies 29 days or less, and $400 off on regular AVC Tours 30 days or more. 3% or $500 (whichever is greater) on EXCLUSIVE Tiffin Tours & Rallies. No discounts for Overseas tours or cruises. To redeem this discount and register for a tour, contact Adventure Caravans at 936-327-3428, or visit their website at https://adventurecaravans.com and email a copy of your confirmation to [email protected].
*NEW* RV SnapPad®
The World's Only Permanent Jack Pad. Eliminate your leveling hassles instantly with permanent jack pads for your Tiffin Motorhome. Stop placing and retrieving leveling blocks when setting up and tearing down. Simply install once and enjoy the benefits of permanent jack pads for years. Contact the Allegro club for Discount Code. CLICK HERE TO LEARN MORE
*NEW* Harvest Hosts
A membership club for RVers offering unique overnight stays at thousands of farms, wineries, breweries, distilleries, golf courses, museums and other scenic small businesses all over North America. Tiffin Allegro Club members get an exclusive 20% off membership. Contact the Tiffin Allegro Club for Discount Code.
*NEW* Beddy's All-In-One Zippered Bedding
Made with the highest quality of materials and available in minky or cotton, we have styles that fit any space. Welcome to better night's sleep and effortless mornings. Tiffin Allegro Club members save 15% off your purchase at Beddy's! Contact the Tiffin Allegro Club for complete details and the Discount Code.
*NEW* My RV School
A premier RV training school that offers premier one-on-one, behind the wheel instruction for RV owners to educate them on how to be a safe driver. This gives owners confidence knowing they are being trained by highly qualified and Professional Driving Instructors, so our customers become self-assured. Contact the Tiffin Allegro Club for Discount Code.
*NEW* Byrna Technologies
A U.S. manufacturer of non-lethal self-defense products, has teamed with the Tiffin Allegro Club to offer a special 10% club member discount on its line of personal protection items. From the Un-Gun SD pistol series and Banshee self-defense alarm to the Shield backpack and Bad Guy repellent, Byrna offers all the personal safety equipment to protect your family and your property whenever and wherever your travels take you. To take advantage of the discount contact the Tiffin Allegro Club for Discount Code.
*NEW* Medjet
Unlike most health insurance, travel insurance, platinum cards and business travel accident policies, whose medical evacuation benefits typically only transport you to the "nearest acceptable facility," Medjet gets its members to a hospital of their choice at home.VISIT https://medjet.com/allegroclub
*NEW* MASA Medical Transport Solutions
MASA Medical Transportation Services picks you up where your insurance falls short. As a Tiffin Allegro Club member, you have access to these benefits with MASA (MTS):
Emergency Air Ambulance Coverage
Non-Emergency & Emergency Ground Ambulance Coverage
Vehicle & RV Return Coverage
Repatriation To Hospital Near Home Coverage
Pet Return Transportation Coverage
World Wide Coverage
Visitor Transportation
Plus More Benefits!
A remarkable 10%+ discount is offered to Allegro Club members on all plan tiers
Lifetime Plans
Family: $4,900
Single: $3,900
5-Year Plans:
Family: $2,700
Single: $2,160
Yearly Plans:
Monthly Plans:
Additionally, we are delighted to announce that we will waive the $60 enrollment fee exclusively for Tiffin Allegro Club members, making it even more accessible for them to enjoy the exceptional advantages of MASA.
In addition to the pricing mentioned above, Tiffin owners have access to a personalized web page to have a one-stop place to learn more about MASA, answer questions, or watch a 30-minute webinar by Janine Rowe. This allows Tiffin owners to learn or ask questions at a convenient time for them with their own personalized experience. https://rvemstransportplans.com
*NEW* Cutco - The World's Finest Cutlery
As an Allegro Club member, you have access to three exclusive specials and giveaway opportunities from Cutco.
Specials on Cutco Products:
10% off the purchase of 3-5 knives
15% off the purchase of 6 knives
20% off the retail value of block sets & extras
30% off the retail value of flatware chest and extras
Year-round, no expiration date
$400 Giveaway Every 4 Months
Next winners will be selected on 11/5/23, 3/5/24, and 7/5/24
Winners get $400 worth of Cutco
Free RV Set Giveaway Once a Year
Next drawing held on July 28, 2024.
Every order gets you a chance in a raffle for exclusive giveaways to Allegro Club members!
Contact Jared Erickson directly for the exclusive specials!
Passport America
Tiffin Allegro Club members can join Passport America for 18 months for the cost of only 12 (six months FREE).
Call 800-681-6810 for more information. Use codeword Allegro.
Renewals: Renew your Passport membership and receive 3 months free. Use codeword TAC.
Enterprise and National Rent-A-Car Reservations
Sign up for a free Emerald Club Membership
Nomad Glass
Discounted service for Tiffin Allegro Club members with windshield damage. Nomad Glass offers mobile service to approximately 90% of the USA. Call 800-808-9762 or visit www.nomadglass.com for more information.
America's Best Campground in Branson, MO
Additional5% discount above the Veterans & Good Sam Discounts when staying 3 or more days. Reservations required & offer is good during regular season, April-December. Current membership card is required.
Experience a Tiffin Rally
Tiffin Allegro Club members have the opportunity to spend quality time with other Tiffin owners at national rallies throughout the year. These popular events are held in various locations across North America. Side Roads, the Club's online newsletter is your source for all rally news, from locations to registration and fee information. The rally fee typically includes your camping fee, entertainment, prizes, various planned activities, seminars, and Tiffin technicians (when available). In a survey of rally participants, 97% said they would attend future rallies.
View All Events