Popular Internet Packages and Devices for Your Motorhome
When it comes to finding the right internet package for your motorhome, there are many options to consider. Find what works best for you by using our helpful guide.
For many motorhome owners, life on the road is an opportunity to disconnect and discover new places. But chances are, at one point or another, you're going to want the comforts of home. And that includes a little bit of WiFi every now and then. Maybe you want to binge a show on a rainy afternoon at the campground, check some email, or document your travel adventures on Instagram.

Problem is, when it comes to getting internet in your motorhome, there's no "one-size-fits-all" solution. Most smartphones offer users a hotspot option so you can pair a tablet or computer to your phone's data plan and get connectivity on other devices you typically use while in your motorhome. There's also more dedicated and independent hotspots like Verizon's Jetpack or AT&T's Mifi.

So the list is long. But that long list also promises a tailored solution to fit your unique needs.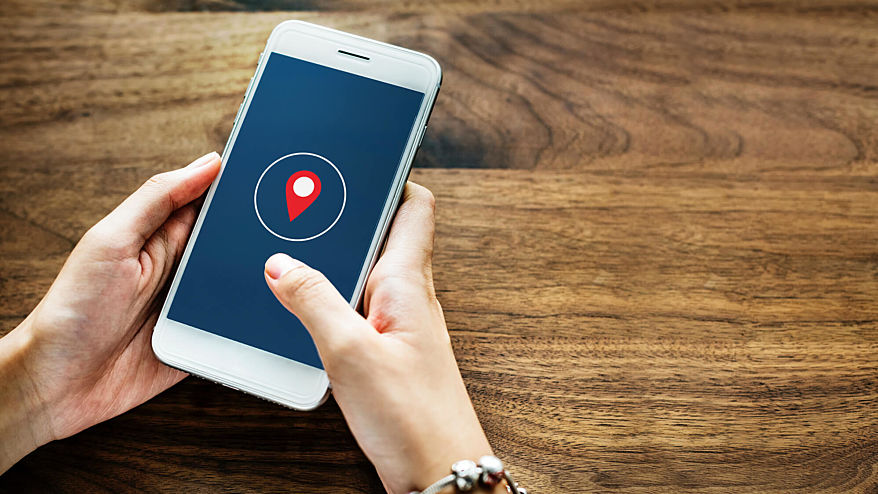 Comparing Data Plans
In order to pick the right internet plan and provider for your needs, it's helpful to know how much data you use each month. If you mostly use a tablet or cell phone to do things like research destinations, navigate, or catch up with friends on social media, you probably aren't using a ton of data. But to be certain, check your data usage by visiting your carrier's website or app.

Limited Data Plans
Once you know how much data you're using, choose a plan and a carrier that comfortably accommodates your needs. If you do a lot of browsing on a secondary device, such as a tablet, most carriers offer single-device data plans. Or, if you're trying to be mindful of usage and cost, you can limit your family's heavy streaming (television shows, gaming, sporting events) to a single device and data plan dedicated to heavier usage. This approach can shelter and seperate your phone's existing data plans from data used for streaming and entertainment.

For a baseline, Verizon offers 1GB of data and unlimited talk and text on a single tablet for $10. AT&T offers a DataConnect plan that provides 15GB of data for $60 or roughly $4/1GB, but you'll need to be in for at least 60 GB per month if you opt for a DataConnect plan.

Unlimited Data Plan
If limited data plans only add up to consistent usage overages for your family, then let's move on to unlimited data plans. There are a number of tech-focused blogs and online publications that provide fact-based recommendations for products and services within this space. Tech publication Tom's Guide considers T-Mobile's $70-a-month Magenta unlimited plan the best data plan out there for 2020 — not because it's the cheapest, but because of its nimbleness and user perks.

Like Tom's Guide, the 27-year-old technology and culture publication Wired favors T-Mobile's Magenta plan as well. In fact, they cite all three of T-Mobile's unlimited plans — Essentials, Magenta, and Magenta Plus — as "best overall." However, Wired offers an important reminder. "(D)espite the name, unlimited plans come with a lot of restrictions. For instance, a plan might throttle (slow down) your tethering speeds or downgrade your video-streaming quality after you use a certain amount of data each month." When shopping for plans, particularly unlimited data plans, always do the research and make sure you understand each data package's limitations.

And while T-Mobile seems to have the edge when it comes to unlimited plans, don't overlook AT&T. Wired does give AT&T's Unlimited Extra and Unlimited Elite plans high marks for not slowing data until users hit 50 gigabytes or 100 gigabytes, respectively.
Coverage and Speed
Coverage and speed are always major factors in any decision you'll ultimately make. All three of the major cellular companies — AT&T, T-Mobile, and Verizon — offer coverage maps on their company websites.

Another factor that's only recently become a factor at all is the availability of fifth generation technology or 5G. Cellular companies began rolling out 5G in 2019. Consider which pockets of the country currently have 5G or will soon have it and which carriers provide 5G in areas where you frequent. The availability of 5G might be the very thing that settles any indecision you're having about carriers.
The advantage of 5G over 4G is in the bandwidth. Download speeds for 5G will eventually reach up to 10 gigabits per second compared to 4G's 30-250 megabits per second. When it comes to using data for texting, uploading photos to social media, or sharing photos via various messenger apps, 4G gets the job done. But 5G shines when data usage involves watching videos on YouTube or using streaming services or even gaming.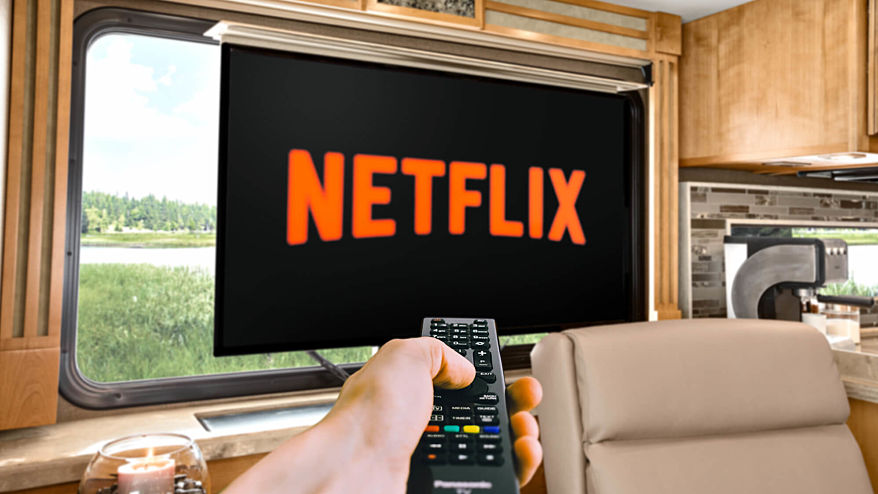 Streaming and the Mobile Device Hotspot
If you use streaming services such as Netflix, Hulu, Amazon Prime, or YouTube on multiple devices, you'll want to consider investing in a mobile hotspot device. They are typically small, self-contained units designed specifically for a primary carrier that receives a cellular data signal and then broadcasts a WiFi hotspot. This enables multiple devices to get online.
If you have a streaming device, such as a Roku or Amazon Fire Stick, this is your best option for connecting to the internet. While it's difficult to find unlimited plans currently available for hotspots, you can purchase additional data plans through your carrier. As a starting point, take a look at Verizon's Jetpack, AT&T's Nighthawk, and T-Mobile's T9 Mobile Hotspot.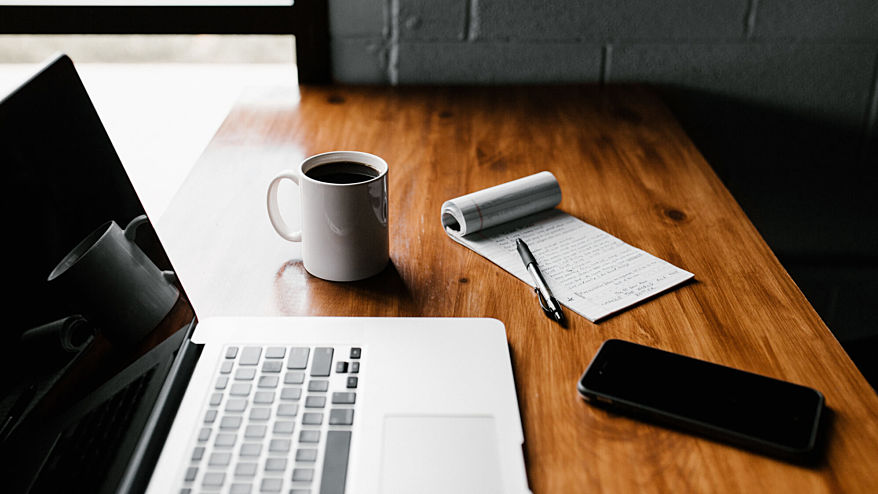 Working and Living Fulltime From Your Motorhome
Depending on the type of work you do, a mobile hotspot device may offer enough data and bandwidth for what's needed. But if you've found you're piling up overages or speeds are simply not allowing for productive work days, you may want to invest in a mobile router.
Mobile routers create a local area network that feeds off cellular data or nearby WiFi. They are also capable of supporting multiple devices, such as laptops and printers. Although they are more expensive than other WiFi-related hardware like the hotspot devices, these mobile routers offer advantages such as increased reliability and extended WiFi range while in-motion. Winegard's ConnecT 4G1 is popular among the motorhome community, and Tiffin offers the ConnecT 4G1 as an option on some models. The ConnecT was developed to boost WiFi speeds, expand coverage, and offer RVers uninterrupted, in-motion coverage while traveling.

Remote Location Connection
If you're traveling to remote areas without service and still need to be connected to the internet, a satellite may be your best bet. Keep this in mind though: Satellite TV and satellite internet are not the same.

Satellite TV dishes are only good for one-way communication and don't have the ability to transmit information. For online connectivity, you'll need two-way communication, which is where it gets a bit complicated. Satellite internet isn't as easy to set up as a hotspot or mobile router. It requires specific equipment that must be set up while the coach is docked and subsequently disassembled before you can hit the road again. Despite these minor speedbumps, a satellite is a good option if you're planning to stay put in a remote location for an extended period of time.



The Bottom Line
This guide is just a starting point. If you can get by without using the internet while on the road, most campsites these days offer free WiFi – although you will likely sacrifice reliability, speed, and security. If you choose that option, WiFi extenders are also available that will make the connection stronger and faster. The good news is, whether you're on the road full-time or just headed out for a summer road trip, there are plenty of data packages and hotspot devices to fit your unique needs.

For more helpful information about how to get the right internet connection for your travel needs, visit the Mobile Internet Resource Center and our friends at Techno RV.