6 Great Campgrounds Within Walking Distance of the Beach
Taking a beach trip in your RV is nice. A campsite within walking distance of sand, salt, and sea is twice as nice!
There is something to be said for vacationing close enough to the ocean that you can walk or bike to the beach. Perhaps this is obvious. But for most people, you can't walk to the beach unless you've purchased or rented a high-dollar beachfront property. Camping changes that rule.

With little effort, we found six beachfront campgrounds in different regions of the country. Each one is only a short walk from sand, salt, and waves. Finding a campsite close enough to the ocean that you can feel its breeze and smell the salt in the air is, for many of us, like thumbing your nose at the rules of real estate and finding a glorious loophole that defies all odds.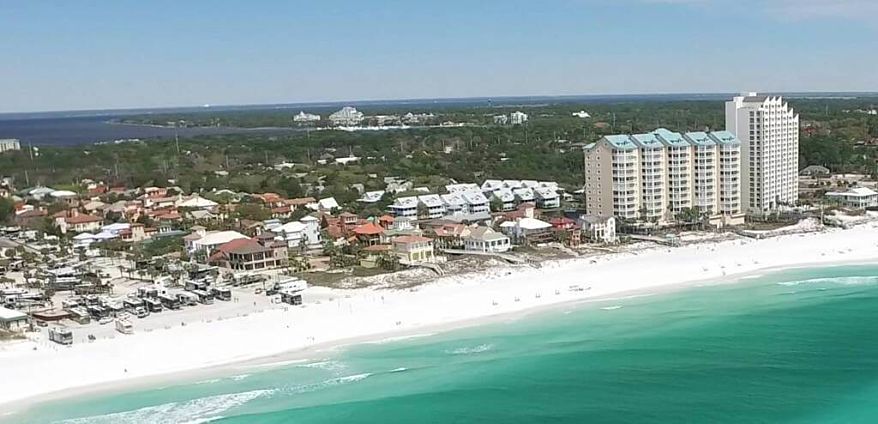 Where: Miramar Beach, Florida
While You're There: Play a round of golf at Emerald Bay Golf Club Destin, just a short 4 miles from Camp Gulf.

Located in Florida's panhandle, this Destin-area RV park and campground puts campers steps from sugar-white beaches. The park carries a 10-10-9.5 Good Sam rating, and offers beachfront RV sites with unbeatable views. The 20-feet-wide beachfront sites are suitable for all size rigs. They're equipped with water and electric only. Camp Gulf also features a large water slide, two solar-heated pools, and a spa.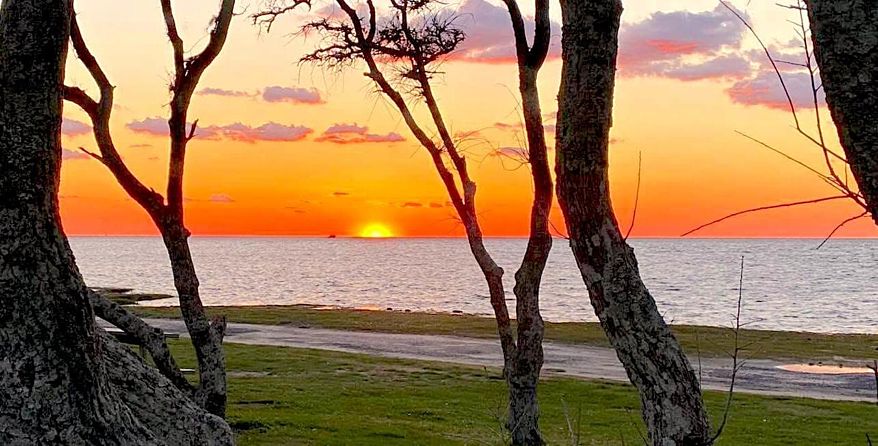 Where: Hatteras Island, North Carolina
While You're There: Check out the Cape Hatteras Lighthouse. It's the tallest brick lighthouse in the U.S.

Located on Pamlico Sound on the Cape Hatteras National Seashore, Frisco Woods Campground offers 30-50 amp service for RV camping, and secluded campsites for your tent or pop-up. The campground is known for its expansive waterfront launching area for kiting, windsurfing, kayaking, canoeing, small boats, jet skis, or sail boats. You can rent kayak and paddle boards on site, and there's a large pool for campers who'd like a respite from the salt and sand. The area is also very popular for anglers looking to fish the surf or deeper water.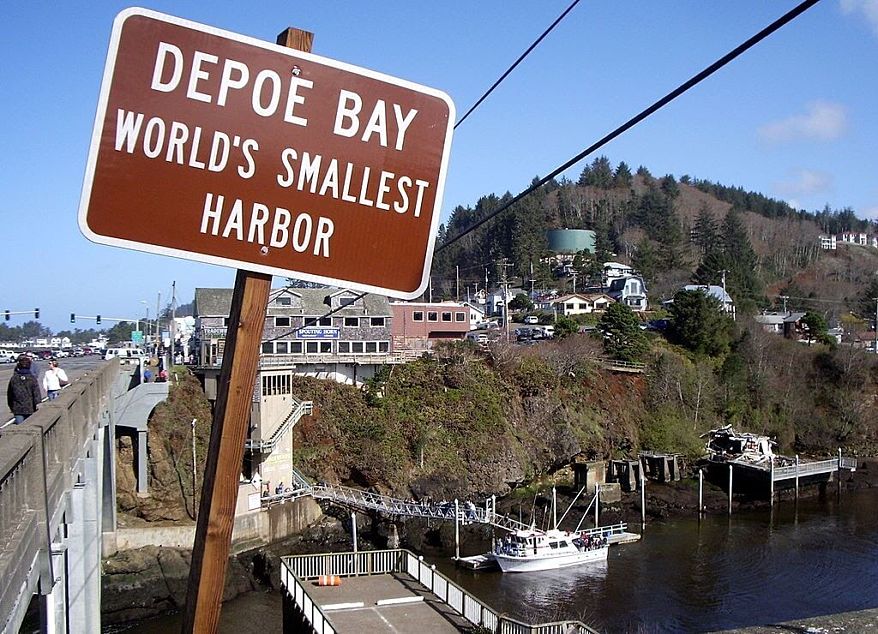 Where: Depoe Bay, Oregon
While You're There: Go whale watching in Depoe Bay's harbor, or try your luck at nearby Chinook Winds Casino.

This Oregon RV park is on Highway 101 just 3 miles north of Depoe Bay on the central Oregon coastline. It's 8 miles south of Lincoln City. There are spectacular beach and ocean views from terraced ocean RV sites, as well as beautiful and cozy forested campground sites. All offer easy beach access. Campers can also take advantage of the chartered fleets at Depoe Bay and Newport for deep-sea-fishing excursions. Freshwater fishing is nearby too where steelhead, salmon, and trout are plentiful in local rivers and streams.


4. Isla Blanca Park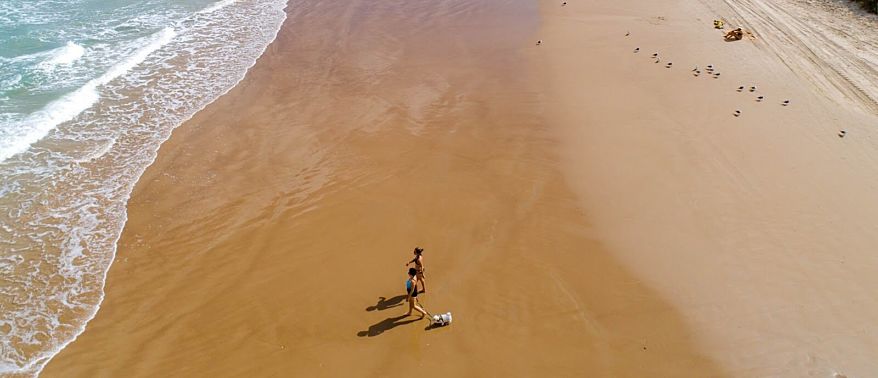 Where: South Padre Island, Texas
While You're There: Have dinner at Sea Ranch, a 35-year-old staple that's just across the street from Isla Blanca Park.

A county park situated on the southernmost tip of South Padre Island, Isla Blanca Park offers over 600 full and partial RV hookups near the beach. Campers can walk or ride their bikes to the sand and water. There's also two large beachfront pavilions where campers can get a bite to eat or take advantage of various beach rentals. You'll also find a full-service marina onsite. Visit in the fall or on weekdays to avoid large crowds.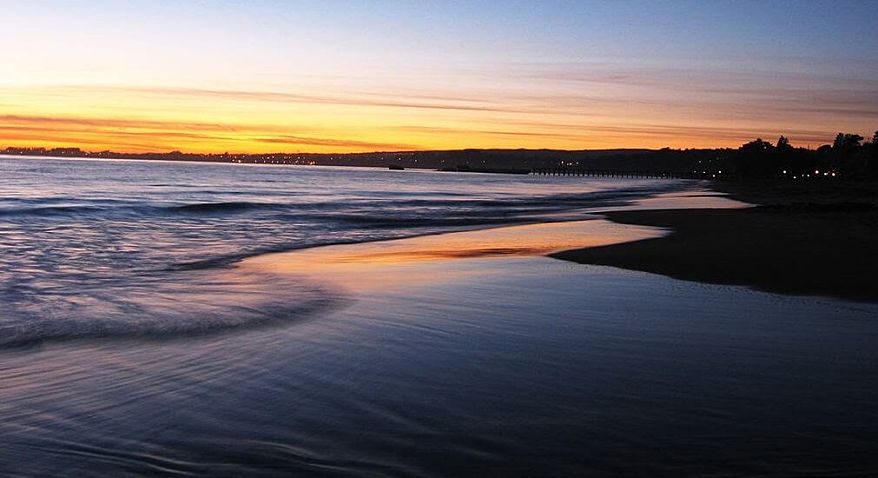 Where: Aptos, California
While You're There: The world-famous Shadowbrook Restaurant is only 5 miles from Seacliff State Beach. It's style is Old World and world class. Reservations are recommended, but not required.
This beach is on Monterey Bay, in Aptos, California, five miles from Santa Cruz. It's a state park known for its fishing pier and concrete freighter, the SS Palo Alto. The beach area is a popular swimming destination, with a nice stretch of sand and bluffs. The campground offers 26 full hookup RV sites and 37 boondocking sites.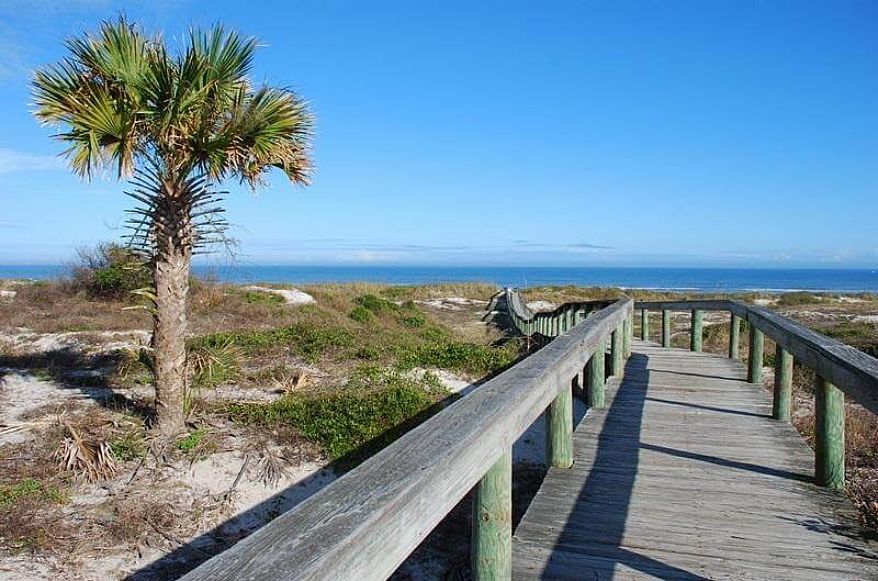 Where: Jacksonville, Florida
While You're There: Take advantage of Hanna Park's 20 miles of mountain bike trails and 60-acre lake.

This is a city park located in Jacksonville, Florida, on the Atlantic coast. Campers have access to 1.5 miles of beach with many access points, all close enough that campers can bike to the beach. One of the defining characteristics of this campground is its old growth trees and many mature live oaks. There is lots of shade and cover. Maneuvering through the campsite in larger RVs can be difficult, but it's manageable as long as drivers take their time. This area is also home to some of the best surfing in northeast Florida at an area known as The Poles.