The 2023 Hershey show in Hershey, PA was a huge success! We loved showing off our 2024 models, and introduced a few new products as well. Mr. Bob Tiffin was there most of the week greeting customers and signing cabinet doors for owners.
We partnered with Colton RV and Marine, who brought many of their experienced and knowledgable sales team to the show. Their team, along with Tiffin's sales and service team worked together to ensure everyone who purchased a Tiffin Motorhome product left with exactly what they were wanting.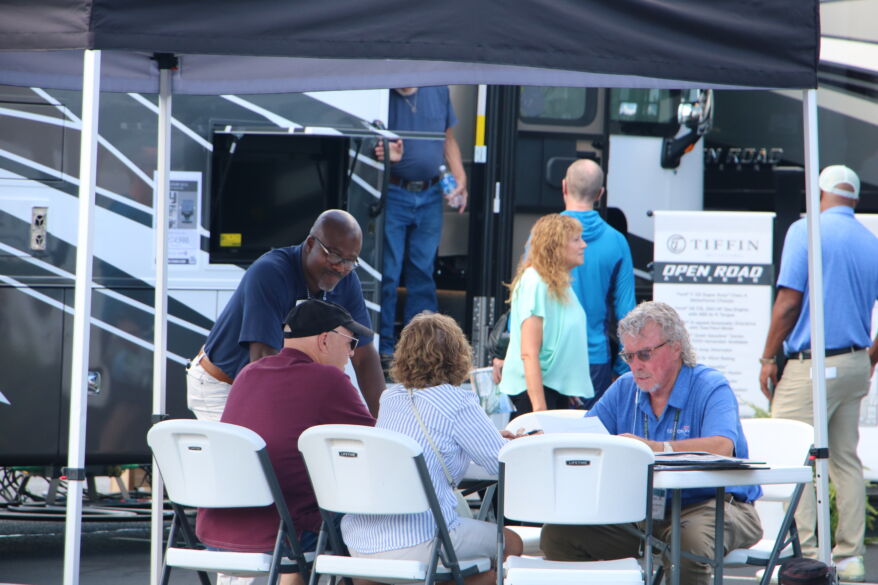 One of the most exciting things that happened at the Hershey show was the unveiling of the Tiffin Byway. We brought two floor plans to the show: The 33 FL, a four slide, one bath floor plan highlighting our White Linen painted cabinets, and the 38 CL, a three slide, bath and a half floor plan offering plenty of room for you and your family.
A third Byway floor plan, the 38 BL, features passenger side bunk beds and two full bathrooms. All three floor plans offer an optional drop-down front bunk for more sleeping space.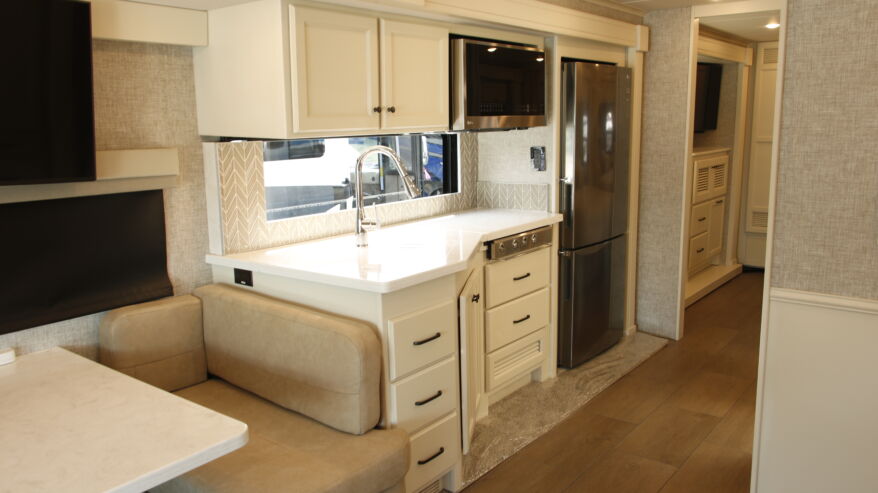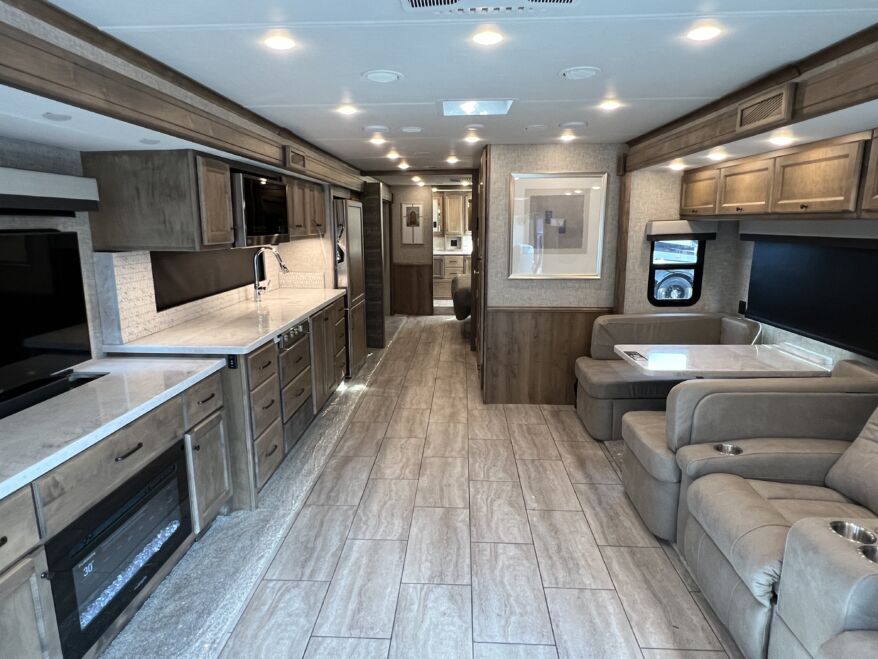 We were also excited to introduce a new Wayfarer floor plan: the 25 RLW. This floor plan does not have any slide outs, giving it more cargo carrying capacity. You'll notice the large amount of space in this floor plan even without the slides. An "L" shaped Murphy bed sits in the rear of the coach and offers plenty of seating during the day.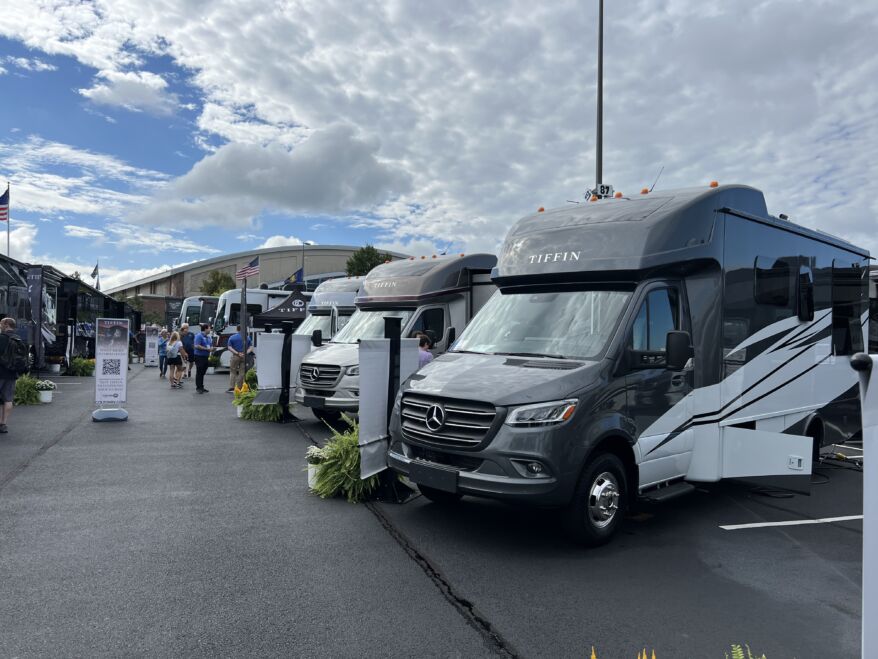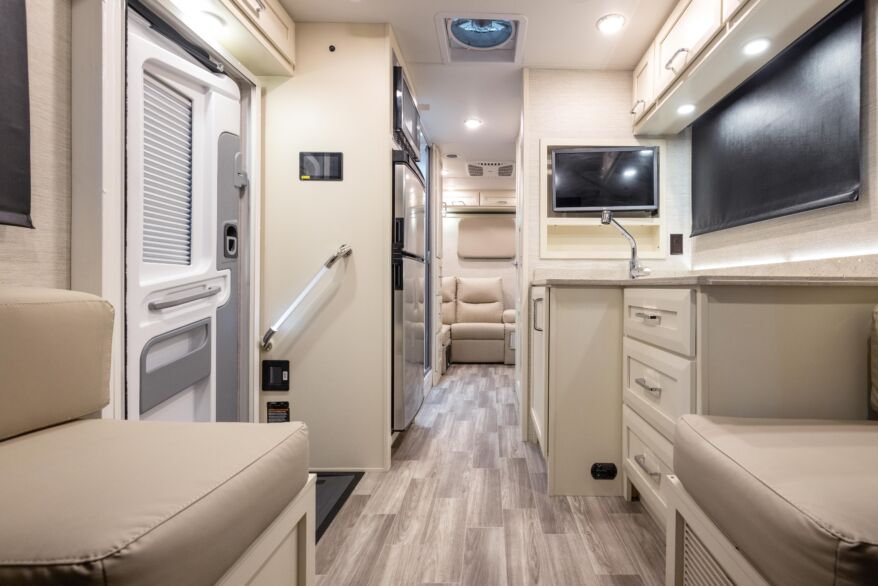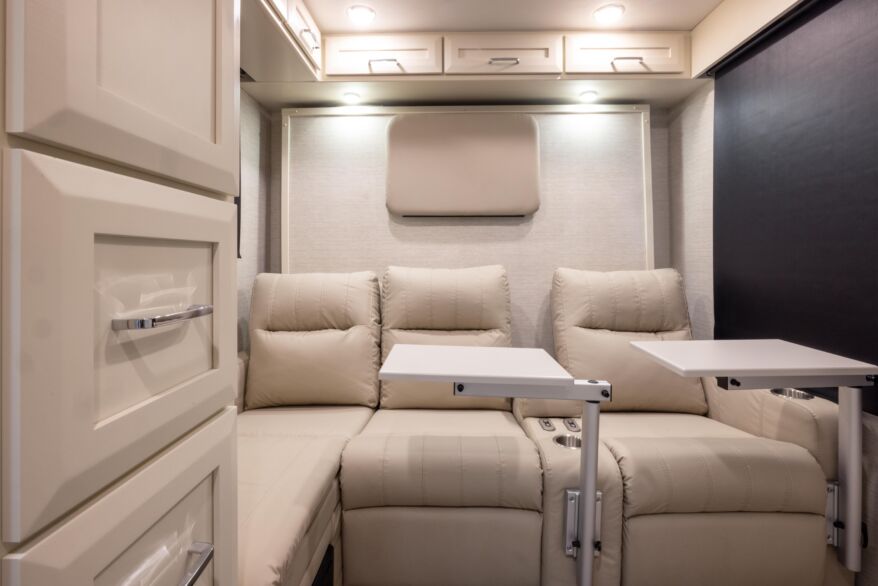 The 2024 Zephyr was a crowd favorite this year. With new interior and exterior colors, large windows in the living area, and new Starlink Pro Wi-Fi, those that looked inside the Zephyr were immediately impressed with the luxury they experienced.
Customers were able to see the many different decor and cabinet options for each model. They were able to look and feel each material to get a better feel of what it would be like in their new motorhome.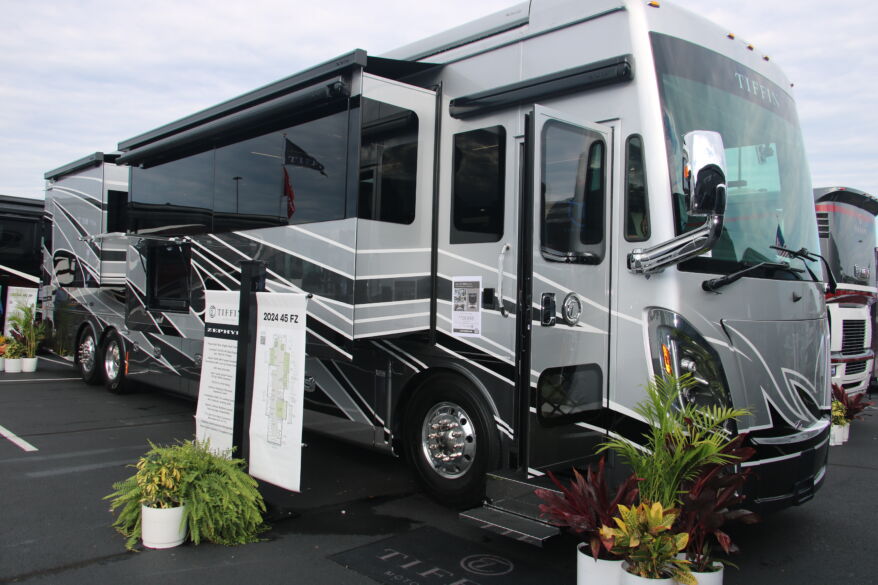 We introduced a new paint scheme that unveiled at the Hershey show. The Midnight edition paint will be offered on the Phaeton and the Allegro Bay, and shows off a darker paint scheme opposed to some of the lighter colors that Tiffin offers.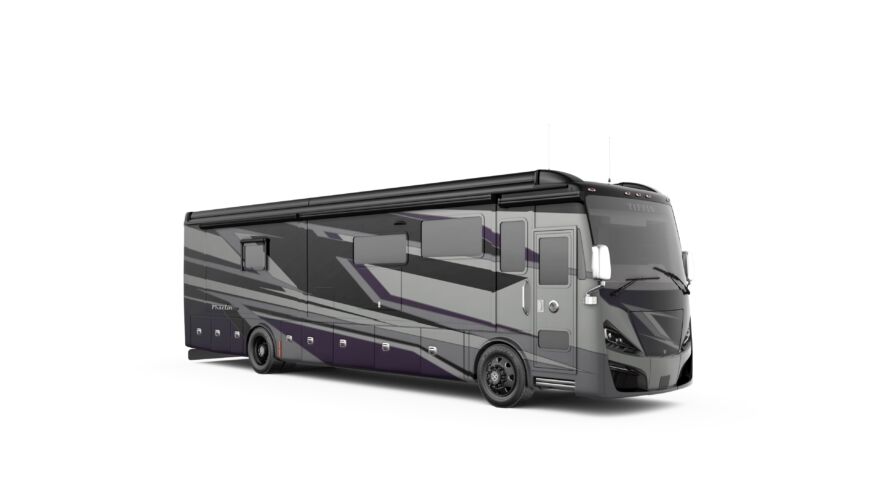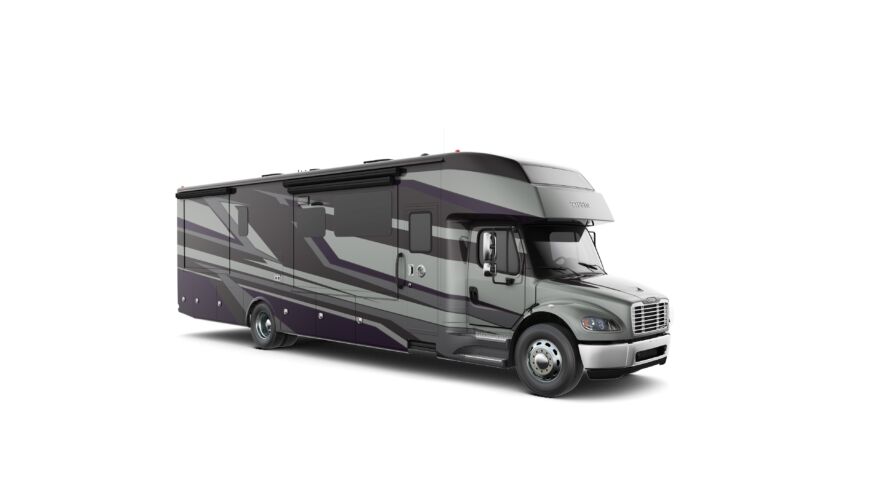 Bob Tiffin loves coming to as many RV shows as he can. He enjoys interacting with customers and talk about what they love about their Tiffin Motorhome. Many customers brought their cabinet doors to be signed by Mr. Bob, and those who purchased one of the models brought to the show had that special signature already inside their cabinet.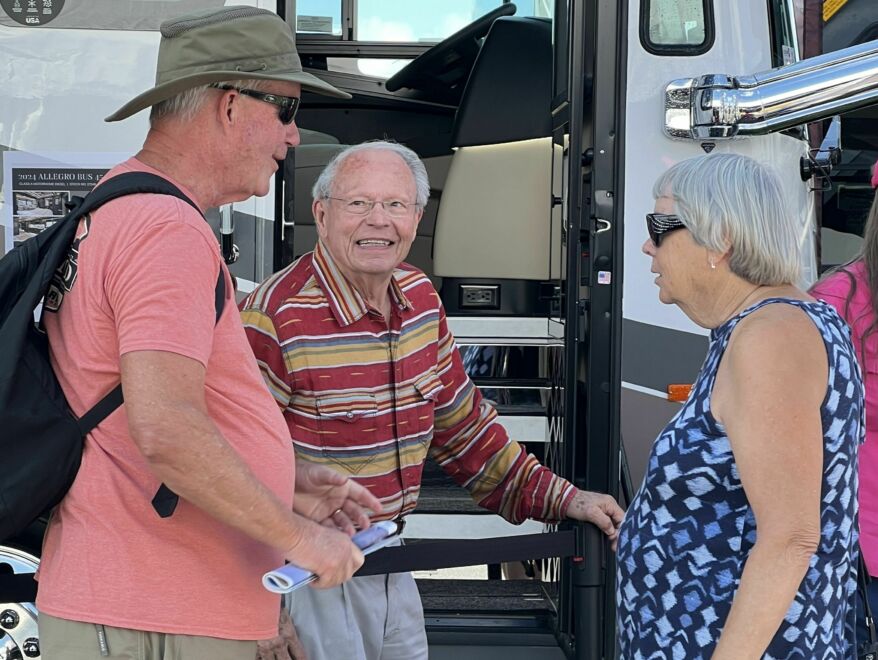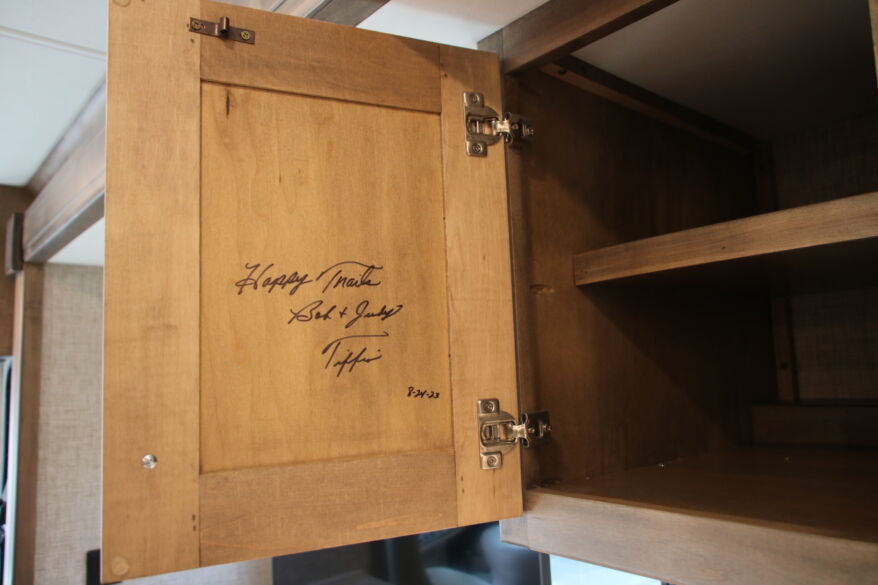 Thank you to everyone who stopped by our display. Many became new owners of a Tiffin Motorhome, and others are not far behind them. We appreciate the continued support as we make Tiffin Motorhomes the best it can be!