Rock Springs, Wyoming (SOLD OUT)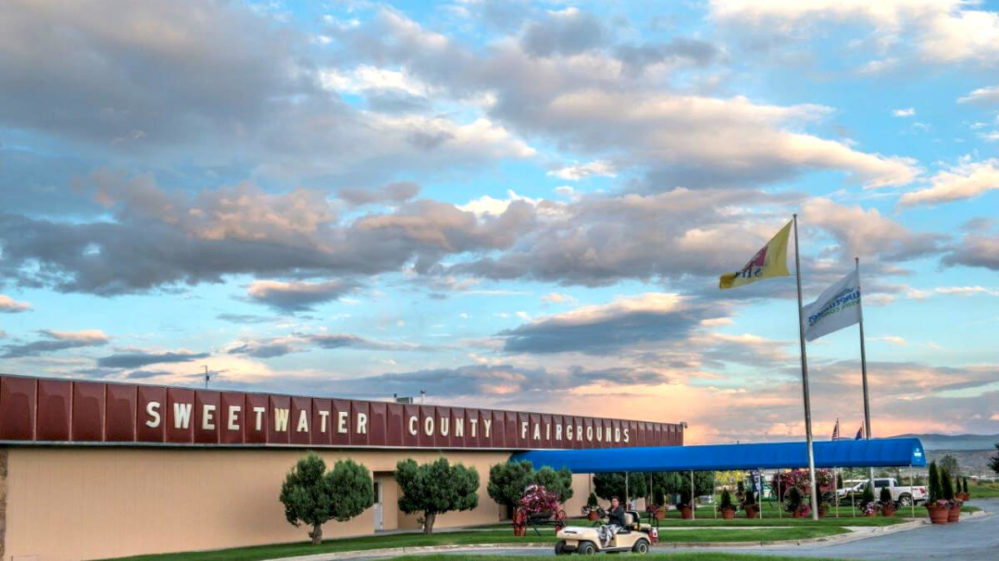 SWEETWATER EVENTS COMPLEX, ROCK SPRINGS, WY
Arrive Monday, June 17 and depart Friday, June 21, 2019
Registration opens on February 19, 2019, at 11 a.m. Central Time

Click HERE for the Waitlist Form
Saddle up and join us in the wild, wild west June 17-21, 2019 for the Tiffin Allegro Club's summer rally in Rock Spring, Wyoming! This is a wonderful area to visit as it's considered the southern gateway to the Grand Tetons and Yellowstone National Park. Rock Springs is conveniently located on Interstate 80 near the Flaming Gorge National Recreation Area and east of the Great Salt Lake and Salt Lake City, UT. Rock Springs is at a higher elevation and temperatures should be very comfortable.
This rally goes on sale Tuesday, February 19th at 11:00 AM Central Standard Time. The rally will be held at the Sweetwater Events Center and we will have a display of beautiful new Tiffin Motorhomes available to tempt you!
The fairgrounds' campground has 50 AMP electrical service, water and sewer. Your rally fee of $499 for a coach with two persons or $399 for one person and coach includes camping for four nights with full hookups. Also included are educational seminars, several catered meals, great entertainment, fun & fellowship with other Tiffin owners and minor service repairs by our famous Tiffin service techs! Meet several representatives from Tiffin Motorhomes!
The registration form does not appear until exactly 11:00 AM Central Standard Time on February 19th. Because the Tiffin Rallies are selling out quickly, we recommend you be at the Tiffin website and familiarize yourself with the layout. Go to the Owners Page; Tiffin Allegro Club; Rallies. To register for the rally, click the link to open the registration form and start typing. Auto-Fill is a great feature on your device! You will need the following information:
Select Package:
Tiffin RV with Two People $499.00
Tiffin RV with One Person $399.00
Number of additional guests in coach @ $150 per person
Total # of people in the RV
Tiffin Allegro Club Membership #
Name of Passenger 1
Name of Passenger 2
Address
Primary Cell Phone #
Secondary Phone #
Email Address
Model of Coach – use drop down box of model names
Year of Coach
Length of Coach – please just state length of your coach/not the floorplan-40 or 36 or 34 for example
First Tiffin Rally? Yes or No
Handicap Section Requested? Yes or No
Click SUBMIT and the PayPal page will open for payment. Wait for it! Sign-in to your PayPal account or click at the bottom of the page to pay as a GUEST using your credit card.
The registration company (Wufoo, Inc.) counts the rally registrations as they receive them online, not when you click SUBMIT. When the maximum number of registrations are received, the registration link is automatically closed and you will receive a message saying the rally is full. If you see this message, immediately return to the Tiffin website and add your name the Wait List as we always have cancellations. Internet speed greatly affects how fast your registration form is received by Wufoo. We strongly suggest you go to an area with strong, reliable internet. If you try to register on your smartphone or mini-tablet, the form may not be displayed properly.
If you make an error when registering, DON'T TRY to GO BACK as the website may lock you out and you miss the opportunity to register. Submit your form and call us at the Tiffin Allegro Club office at 256-356-8522 to correct any errors.
If you have any questions about the registration process, please call the Tiffin Allegro Club office prior to trying to register.
Good luck and we hope to see you in Rock Springs!
Event Details
Date
June 17 - June 21, 2019