Champlain Valley Expo Center, Essex Junction, Vermont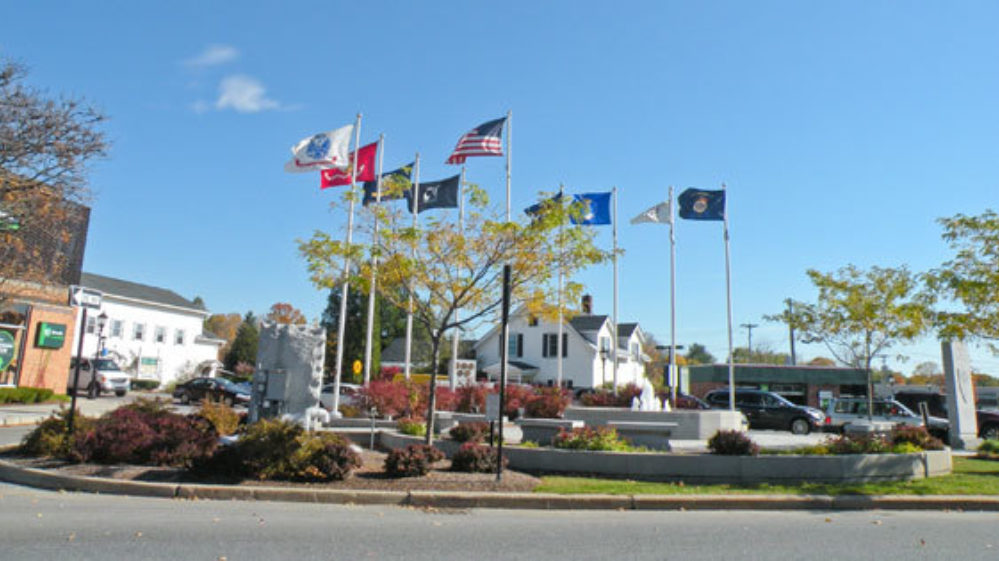 Rally dates and locations are subject to change

CHAMPLAIN VALLEY EXPO CENTER, ESSEX JUNCTION, VT

We are excited to announce our 2023 Fall Rally will be open to Tiffin Class A, Super C, Class C Wayfarer, and Class B Midas owners. The rally will begin on Monday, October 2nd, at 9 am, and all coaches will depart Friday, October 6th by 11 am.


To Apply: You will need your valid Tiffin Allegro Club membership number along with the membership expiration date and valid full 17-digit VIN number (not serial number). Your Allegro Club membership must be up-to-date at the time the application opens and must remain current to participate in the rally.

Your Allegro Club membership number will be your unique identifier. Once the lottery application has closed, selections will be made via the lottery process using a random distribution system. All applicants will receive an email notifying them of their application status. Please make sure to check your spam/junk folder. If your application was not selected, you will automatically be placed on the waiting list.

Selected applicants will be sent a time-sensitive email with a link to finalize their registration. Payment must be made within the specific time frame listed in the time-stamped email from the Tiffin Allegro Club office, [email protected]. Failure to pay within the allotted time frame will result in the forfeiture of your registration, and a new selection will be made. No exceptions.

RALLY HIGHLIGHTS:
Join the Tiffin Allegro Club for four nights of fun, food, and friendships! We have many exciting things planned for you. Your rally fee includes the following:

- Rally Camping fees
- Several catered meals, including hot breakfast buffets & buffet style dinners*
- Ice cream socials*
- Welcome bag with gifts
- Social Gatherings
- Private Rally Facebook Group
- Minor Repairs & Service by Tiffin Service Technicians
- Educational Seminars
- Shopping with RV suppliers and vendors
- Attendee Chili cook-off
- Veterans & First Responders Parade
- Teatime with Judy Tiffin
- Site decorating contest
- Entertainment
…𝐚𝐧𝐝 SO MUCH MORE!
* Please note, there will be several catered meals served at this rally. However, we regret that we are not be able to cater to specific dietary restrictions. We apologize for the inconvenience.
CAMPSITE:
30 amp electric, water, and two (2) complimentary gray and black tank pump-outs . Please come with your tanks empty.
REGISTRATION FEES:
2 people per Tiffin Coach FRIDAY, September 29, 2023, Arrival $750
2 people per Tiffin Coach SATURDAY, September 30, 2023, Arrival $695

2 people per Tiffin Coach SUNDAY, October 1, 2023, Arrival $650
1 person per Tiffin Coach FRIDAY, September 29, 2023, Arrival $650
1 person per Tiffin Coach SATURDAY, September 30, 2023, Arrival $595

1 person per Tiffin Coach SUNDAY, October 1, 2023, Arrival $550
ADDITIONAL GUEST(s): NOT included in the above registration fee but staying on-site as a guest in your coach. $275 per person

PLEASE NOTE: Owners will be parked as they enter. If you want to park with friends, you must enter together, no exceptions.

CANCELLATION POLICY:
No refunds in part or whole will be given after the refund deadline of August 23, 2023. By this date, we are fully obligated for all rally expenses. We appreciate your understanding, and strongly encourage you to obtain trip cancellation insurance. Trip cancellation insurance can be purchased through FCIS Insurance https://www.fcisinsurance.com/insurance-types/trip-cancellation/ or check with your credit card company to see if they offer trip cancellation insurance.

REMINDER: Rally Registrations will not be accepted by telephone, email, or in person.
Keeping in Touch
To stay in contact with our club members, we utilize email, phone, and social media platforms. Please ensure we have your updated contact information, including your email address and phone number to confirm that you are receiving our messages. We send items like renewal notices, rally information and updates, chapter, and club news by email. Please add the following email addresses to your email contacts to prevent our email correspondence from going into your junk or spam folder.