Casa Grande, Arizona - Wayfarers Only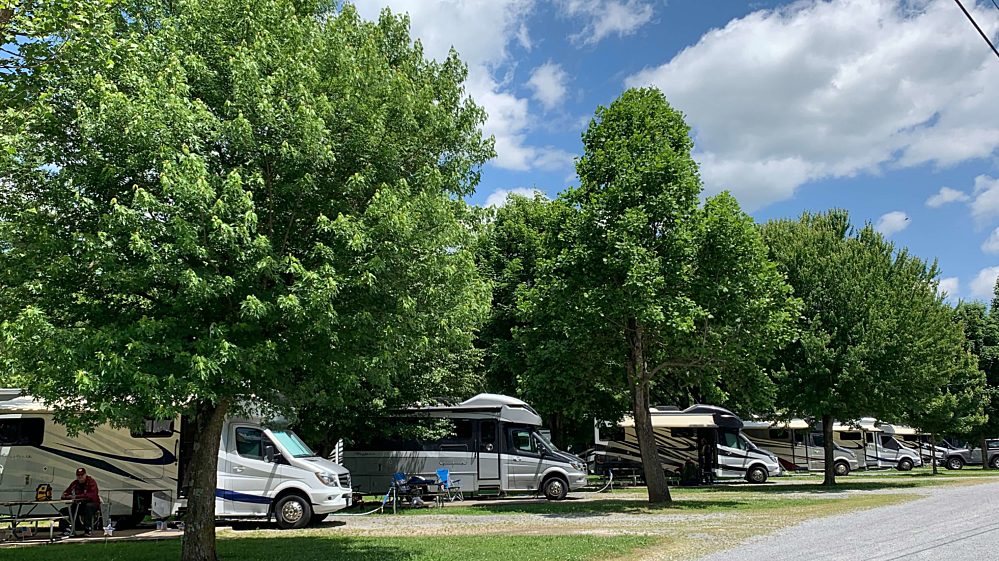 Palm Creek Golf and RV Resort, Casa Grande, AZ
WAYFARER COACHES ONLY
Arrive Monday, October 25 and depart Thursday, October 28, 2021

Click HERE for the Registration Form

Disclaimer: This information supersedes any prior published information regarding the Casa Grande rally in 2021. This Tiffin rally will not be held if prohibited by CDC, WHO or State/Local guidelines.
We are excited to announce that the 2ndTiffin Wayfarer Rally will be held at the beautiful Palm Creek Golf and RV Resort in Casa Grande, Arizona! The rally begins Monday, October 25th with check-out on Thursday, October 28th. This rally is open to Wayfarer coaches only as the seminars will be based on Wayfarer components. If you wish to arrive at Palm Creek Golf and RV Resort prior to Monday, October 25th, contact the RV resort at 520-371-5831 to book your reservation for pre or post-rally stays on/after August 4th. Additional information regarding the resort can be found at www.palmcreekgolf.com or by telephone at 520-371-5831. LaMesa RV will be on hand with a display of beautiful new Wayfarer coaches! Due to space limitations, there will be no vendors at this rally.
Palm Creek Golf and RV Resort is located between Phoenix and Tucson on Interstate 10.
The rally goes on sale Thursday, July 29th at 11:00 AM Central Daylight Time and will be open for Wayfarer coaches only. You must have an active membership in the Tiffin Allegro Club to register and attend the Tiffin rallies.
Your registration cost of $299 for a Wayfarer with one or two persons will include seminars pertaining to the Wayfarer coach, three nights of camping, great entertainment, and minor service repairs by Wayfarer technicians from the Winfield plant and LaMesa RV.Due to Covid-19 restrictions, unlike past Tiffin rallies, there will be no group meals served at this rally! To offset that, the cost of the rally has decreased. New Wayfarer coaches will be on display! Come to the rally and enjoy meeting members of the Tiffin family and other representatives from the Wayfarer plant in Winfield, AL. Palm Creek Golf and RV Resort is a full service, luxury resort with full hookups including water, electric, sewer, and cable. It is known for its championship pickleball courts and beautiful pools. If you are a seasonal or annual resident of Palm Creek RV Resort, you will need to select the correct rally package indicating that you will not need a campsite.
The rally registration form does not appear until exactly 11:00 AM Central Daylight Time on July 29th. Because Tiffin Rallies sell out quickly, we recommend you be at the Tiffin website and familiarize yourself with the layout. Go to the Owners Page; Tiffin Allegro Club; Rallies. To register for the rally, click the link to open the registration form and start typing. Auto-Fill is a great feature to use on your device. You will need the following information:
Select Rally Package:
Rally Package for One or Two People includes Campsite $299
Palm Creek Seasonal/Annual Resident Rally, One or Two People-no Campsite $199
Additional Guests in Coach at $79 each
Total Number of People in Coach
Tiffin Allegro Club Membership #
Name of Passenger 1
Name of Passenger 2
Address
Primary Cell Phone #
Secondary Phone #
Email Address
Desire to Park with:
Model of Coach – Wayfarer
First Tiffin Rally? Yes or no
Handicap Section Requested? Yes or no
Click SUBMIT and the PayPal page will open for payment. Wait for it! Sign-in to your PayPal account or click at the bottom of the page to pay as a GUEST using your credit card.
The registration company (Wufoo, Inc.) counts the rally registrations as they receive them online, not when you click SUBMIT. When the maximum number of registrations are received, the registration link is automatically closed and you will receive a message saying the rally is full. If you see this message, immediately return to the Tiffin website and add your name to the Wait List because we always have cancellations prior to the rally. Internet speed greatly affects how fast your registration form is received by Wufoo. We strongly suggest you go to an area with strong, reliable internet. If you try to register on your smartphone or mini-tablet, the form may not be displayed properly.
If you make an error when registering, DON'T TRY to GO BACK as the website may lock you out and you miss the opportunity to register. Submit your form and call us at the Tiffin Allegro Club office at 256-356-8522 to correct any errors.
Rally cancellation refund (less a $50 handling fee) will be allowed until three weeks prior to the beginning of the rally. After that date, no refunds can be made. By that date we are firmly obligated for all the expenses of the rally, hence we will not be able to refund any cancellations for any reason. We regret any inconvenience this may cause and appreciate your understanding
If you have any questions about the registration process, please call the Tiffin Allegro Club office prior to trying to register. Good luck and we hope to see you at the Tiffin Wayfarer Rally in Casa Grande!