Amana, Iowa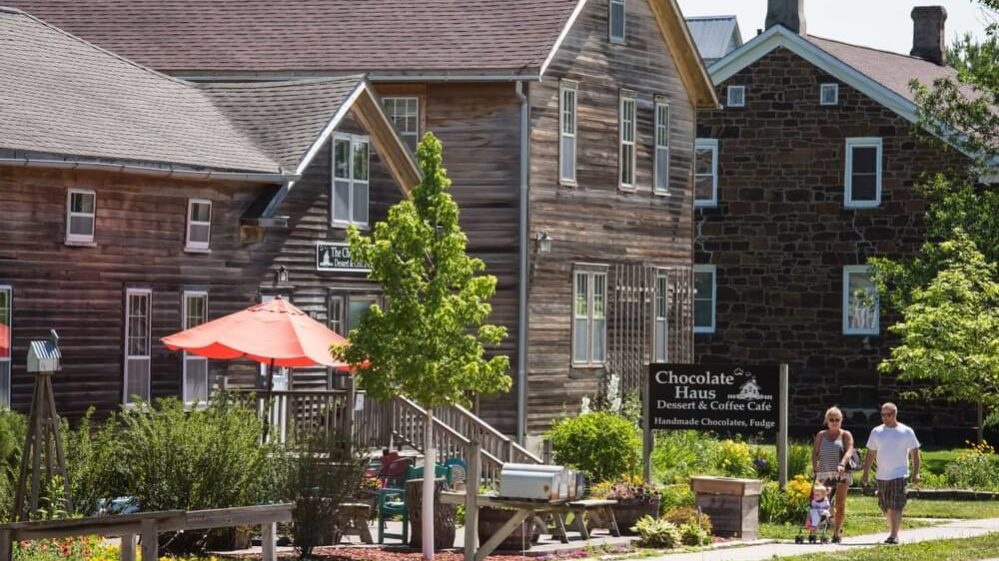 Rally dates and locations are subject to change

AMANA RV PARK & EVENT CENTER, AMANA, IA
Arrive Monday, June 12 and depart Sunday, June 18, 2023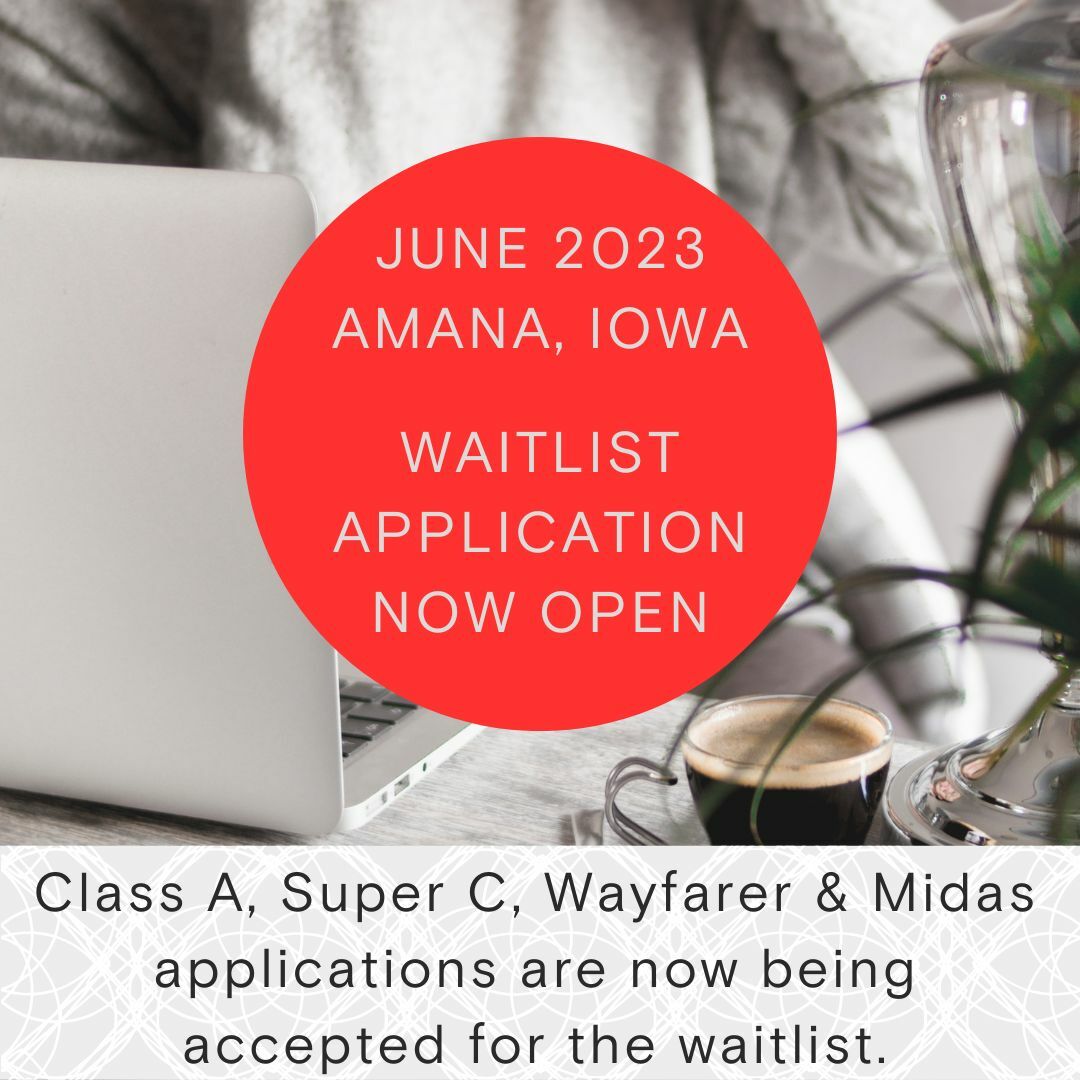 Great News! All applicants have been notified by email of their status for the upcoming June 2023 rally in Amana, Iowa, so please check your email.
We are excited to announce that we have opened this up to our Class C Wayfarer & Midas owners and have availability to add additional names to the current Amana rally waitlist. So, if you didn't have the opportunity to apply the first time, the waitlist is now open.
Waitlist registration link:
https://tiffinmotorhomes.wufoo.com/forms/june-2023-amana-iowa-rally-waitlist/

𝗥𝗮𝗹𝗹𝘆 𝗛𝗶𝗴𝗵𝗹𝗶𝗴𝗵𝘁𝘀:
Join the Tiffin Allegro Club for six nights of fun! We have many exciting things planned for you. Your rally fee includes the following:
- All of your overnight camping fees during the rally
- Several meals & ice cream socials
- Event App to stay up to date with daily activities and events with push notifications to your cell phone
- Welcome bag with gifts
- Social gatherings
- Educational Seminars
- Access to Vendors
- Attendee BBQ cook-off
- Veterans Parade
- Teatime with Judy Tiffin
- Site decorating contest
- Live entertainment and dancing
- Wurst Festival
…𝐚𝐧𝐝 𝐬𝐨 𝐦𝐮𝐜𝐡 𝐦𝐨𝐫𝐞!
And best of all, our Tiffin Service Technicians will be on-site to perform minor services and repairs. These trained technicians are a great resource and offer a wealth of information.
𝗥𝗲𝗴𝗶𝘀𝘁𝗿𝗮𝘁𝗶𝗼𝗻 𝗙𝗲𝗲𝘀:
2 people per Tiffin Coach SUNDAY Arrival $750
2 people per Tiffin Coach MONDAY Arrival $675
1 person per Tiffin Coach SUNDAY ARRIVAL $650
1 person per Tiffin Coach MONDAY Arrival $575
𝗔𝗗𝗗𝗜𝗧𝗜𝗢𝗡𝗔𝗟 𝗴𝘂𝗲𝘀𝘁(𝘀) NOT included in the above registration fee but staying on-site as a guest in your coach. $𝟮𝟳𝟱 𝗽𝗲𝗿 𝗽𝗲𝗿𝘀𝗼𝗻. No additions will be allowed once the rally closes! No exceptions.
𝗣𝗟𝗘𝗔𝗦𝗘 𝗡𝗢𝗧𝗘: Owners will be parked as they enter. If you want to park with friends, you must enter together, no exceptions.
𝗖𝗮𝗻𝗰𝗲𝗹𝗹𝗮𝘁𝗶𝗼𝗻:
If, for any reason, you need to cancel, 𝗮 $𝟭𝟱𝟬 𝗰𝗮𝗻𝗰𝗲𝗹𝗹𝗮𝘁𝗶𝗼𝗻 𝗳𝗲𝗲 𝘄𝗶𝗹𝗹 𝗯𝗲 𝗰𝗵𝗮𝗿𝗴𝗲𝗱. 𝗡𝗼 𝗿𝗲𝗳𝘂𝗻𝗱𝘀 𝗶𝗻 𝗽𝗮𝗿𝘁 𝗼𝗿 𝘄𝗵𝗼𝗹𝗲 𝘄𝗶𝗹𝗹 𝗯𝗲 𝗴𝗶𝘃𝗲𝗻 𝗮𝗳𝘁𝗲𝗿 𝘁𝗵𝗲 𝗿𝗲𝗳𝘂𝗻𝗱 𝗱𝗲𝗮𝗱𝗹𝗶𝗻𝗲 𝗼𝗳 𝗠𝗮𝐲 𝟭, 𝟮𝟬𝟮𝟯. We encourage you to check with your insurance agent for trip cancellation insurance.
𝗥𝗘𝗠𝗜𝗡𝗗𝗘𝗥: Rally Registrations 𝗪𝗜𝗟𝗟 𝗡𝗢𝗧 be accepted by telephone, email, or in person. 𝗡𝗼 𝗲𝘅𝗰𝗲𝗽𝘁𝗶𝗼𝗻𝘀.
Make sure that your Tiffin Allegro Club membership is up-to-date prior to registering
Keeping in Touch
To stay in contact with our club members, we utilize email, phone, and social media platforms. Please ensure we have your updated contact information, including your email address and phone number to confirm that you are receiving our messages. We send items like renewal notices, rally information and updates, chapter, and club news by email. Please add the following email addresses to your email contacts to prevent our email correspondence from going into your junk or spam folder.
Event Details
Date
June 12 - June 18, 2023