50th Anniversary Tiffin Rally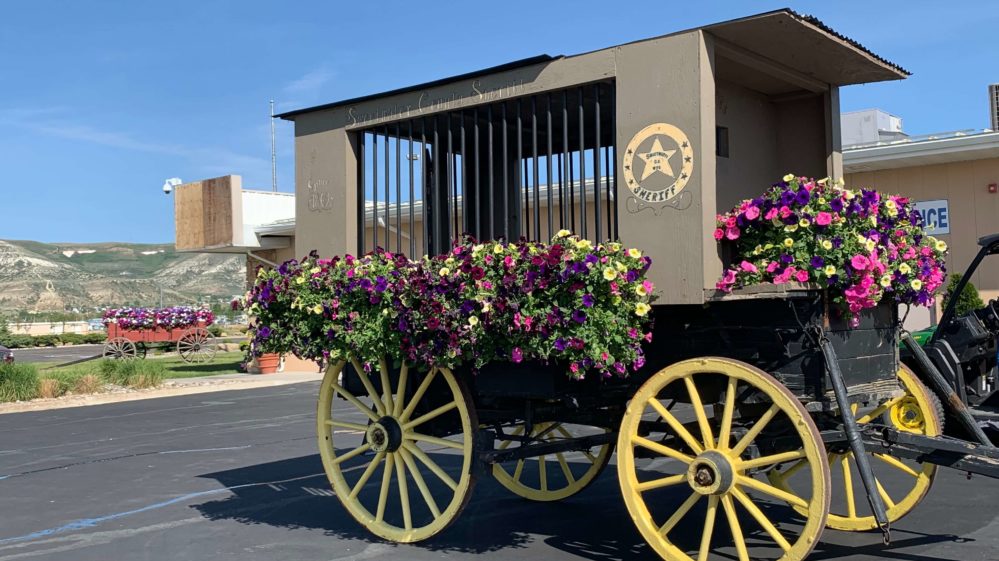 50th ANNIVERSARY TIFFIN RALLY

SWEETWATER EVENTS CENTER, ROCK SPRINGS, WY
Arrive Monday, June 13th, and depart Saturday, June 18th, 2022
Registration opens on February 8th, 2022, at 11 a.m. Central Time

Click HERE for the Class A Registration Form
Click HERE for the Class A Waitlist Form
Click HERE for the Class B & C Registration Form
Click HERE for the Class B & C Waitlist Form
Click HERE for the Vanleigh 5th Wheel Registration Form
Click HERE for the Vanleigh 5th Wheel Waitlist Form
The year 2022 promises to be an exciting year for Tiffin Motorhomes! This is the year our company reaches a pinnacle of success not always achieved in today's business world. We are extremely proud to announce that 2022 will be the 50th Anniversary of the founding of Tiffin Motorhomes, Inc.!
To kick off the year-long celebration, the Tiffin Allegro Club is planning its largest event to spread the love! Owners from Class A, Class C, and 5th Wheel divisions of the Tiffin family will gather at the Sweetwater Events Center in Rock Springs, WY for a week of fun and festivities, June 13-18, 2022. All campsites will have 50 Amp electric, water, and sewer. There will be seminars pertaining to each brand, service techs, fun activities, and much, much more! This will be our only rally for 2022 and the capacity for attendance will be much larger than normal.
The rally will go on sale on February 8, 2022, and while this rally will be much larger than usual, we do expect it to sell out quickly. Make your plans now to be a part of this exciting week in the life of Tiffin.
The rally will be a week-long celebration and we can't wait to share the excitement with you! Bob Tiffin and other executives from Tiffin Motorhomes will be on hand. Vendors will be present, food trucks offering various menus, seminars specific to each brand will take place, and a giant flea market! As always, we will have ice cream socials, door prizes, bingo, and nightly entertainment. Service technicians from each division will be present performing three minor repair items on your coach. Come take this golden opportunity to visit with Tiffin associates and your Tiffin friends. It is an excellent opportunity to learn more about your coach and meet new friends.
The cost for one coach and one or two adults is only $449. Additional guests staying in the coach with you will be $99 per person. We will begin accepting reservations on Tuesday, February 8th at 11:00 AM Central Time. Our rallies sell out very quickly! Don't delay if you are interested in attending!
Click on the link for the type of recreational vehicle you have.
(The Registration Forms will not be available until registration opens and they will be removed when the rally is full.) Open the appropriate Registration Form by clicking on the space as instructed.
Information you will need to complete the form:
Name, address, cell #
Model, year & length of Tiffin coach
First time rally attendee?
Request for handicap parking area?
Complete the required information by filling in the blanks and click SUBMIT. Pay for the rally on the next page by entering your credit card information into this secure PayPal site. It is not necessary to have a PayPal account for payment. You can pay as a "guest" the same as those who have an account. If the rally sells out before you register, don't despair! Add your name to our waiting list and we will contact you if a space becomes available.
This outside vendor accumulates all registration forms and provides them to the Club in the order in which they are received. This eliminates the problems with overloading our email server, jamming the fax machine, etc. No registrations will be accepted by mail, in person, or by telephone. Anyone not having access to the internet can ask a friend or family member to register for them. This rally will sell out quickly so don't delay in getting your registration completed online. Call our office at 256-356-8522 ahead of time if you have any questions.
We hope your 2022 travel plans include spending time with us at this special Tiffin Allegro Club rally! The comradery with other owners and local chapters is invaluable. Tiffin representatives from each division will be on hand. Make your plans now! Celebrating 50 Golden Years Roughing It Smoothly!
Event Details
Date
June 13 - June 18, 2022