30th Annual Fall Detroit RV & Camping Show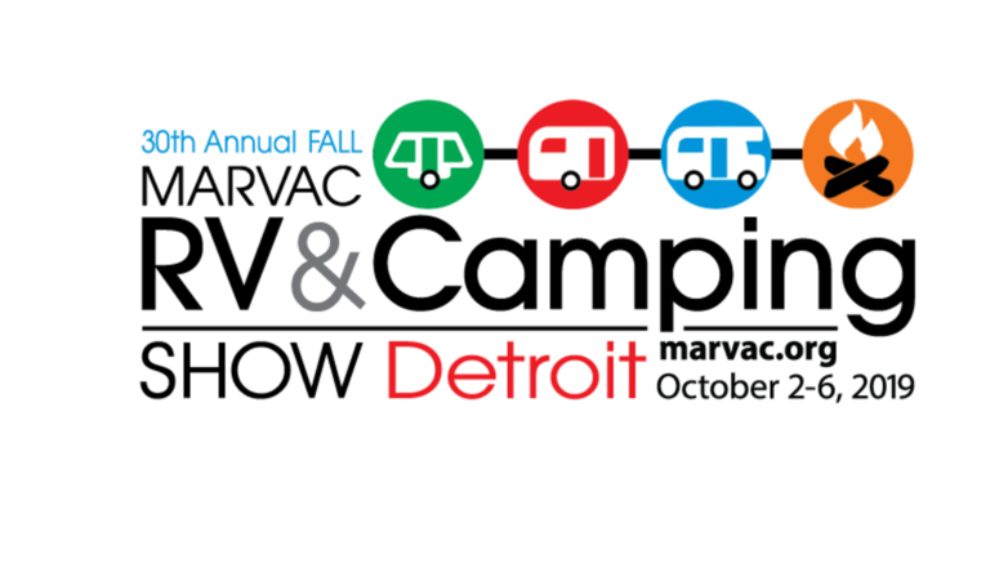 Display
Nearly 400 RVs, including folding campers, motorhomes, travel trailers, toy haulers and fifth-wheel travel trailers ranging in price from $6,995 to more than $400,000.
Exhibitors featuring parts and accessories, campground information, on-site RV financing, and RV rentals make this the complete RV show experience.
Educational seminars open to show attendees.
Consumers can pick up the 2019 Michigan RV & Campgrounds directory and other travel publications.
Special discounts
Manufacturer rebates, end-of-season low show prices and on-site financing.
Admission
Adult admission (ages 13 and over) is $10; senior admission (ages 55 and over) is $9; and children 12 and under get in free! Parking not included in show admission.
Coupons
Coupons are available at www.marvac.org, Pinterest, Facebook, Instagram, Tubby's Sub Shops, Big Boy restaurants and in area newspapers. With this coupon, consumers receive $1 off any adult or senior admission. Coupons available from Tubby's and Big Boy from September 23-October 6.