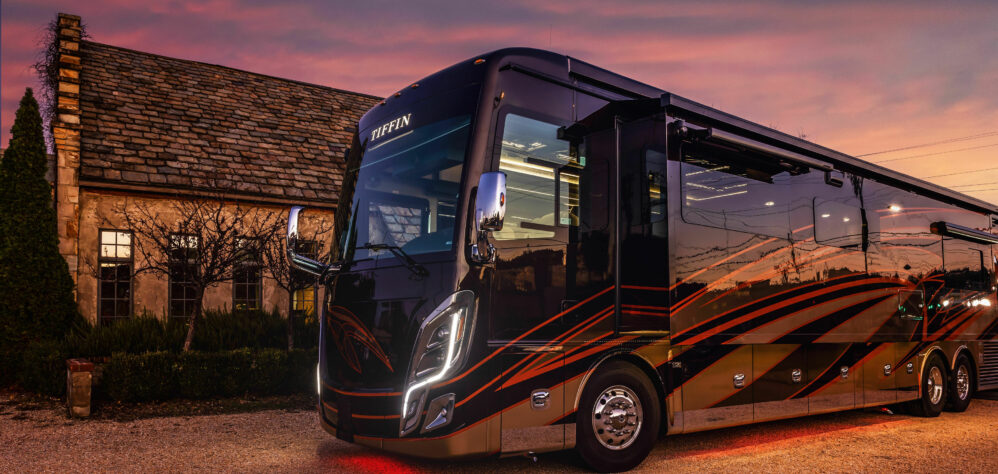 2023 Zephyr Product Updates
Features & Options
PowerGlide® Rear Engine Diesel Chassis
Cummins® X15 605 HP Diesel Engine
Allison® 4000 MH 6-speed Automatic Transmission
Three-stage Compression Brake
20,000 lb Hitch Rating
All-electric Coach
ZF Independent Front Suspension
Air Force One Tow Vehicle Brake System
Spyder Multiplex System w/App Compatibility
Aqua-Hot® 600D Heat Exchanger
(2) Girard® Roof-mounted Powered Patio Awnings
Bonded, Dual-Pane Windows
View All Specs
Interior Image Galleries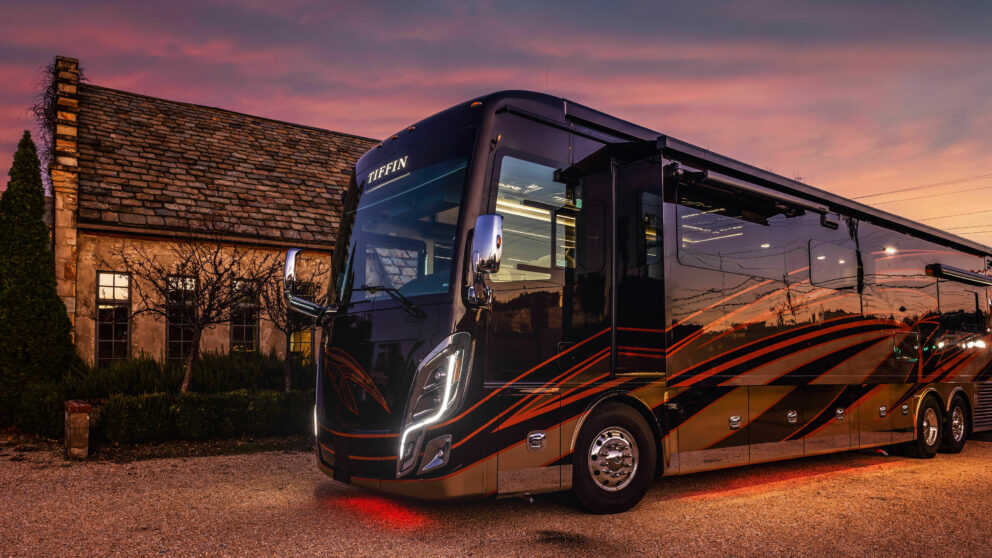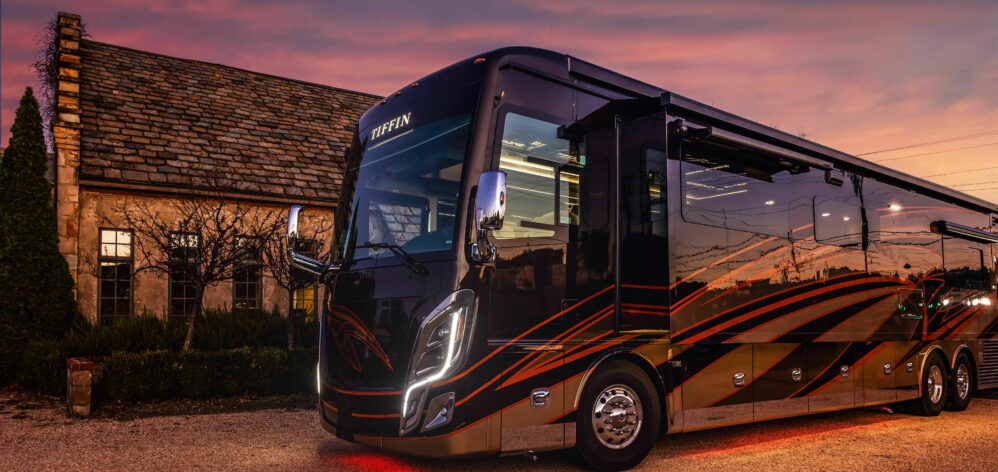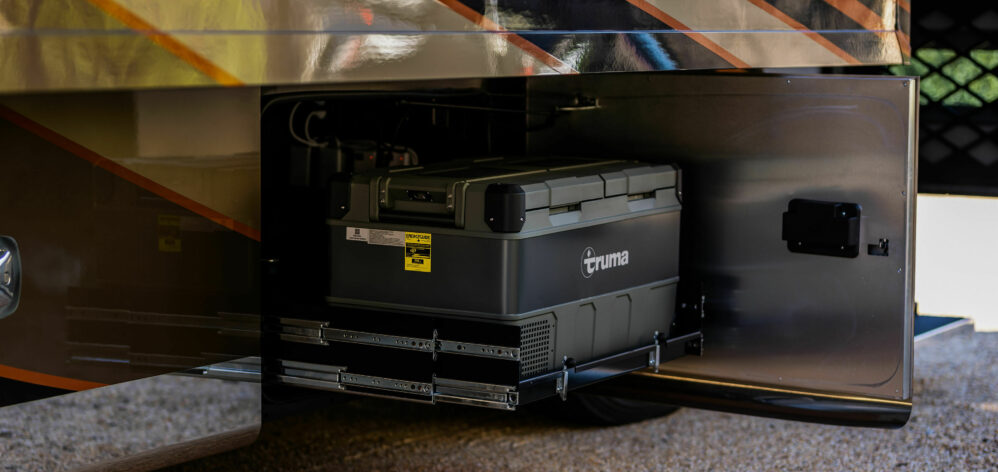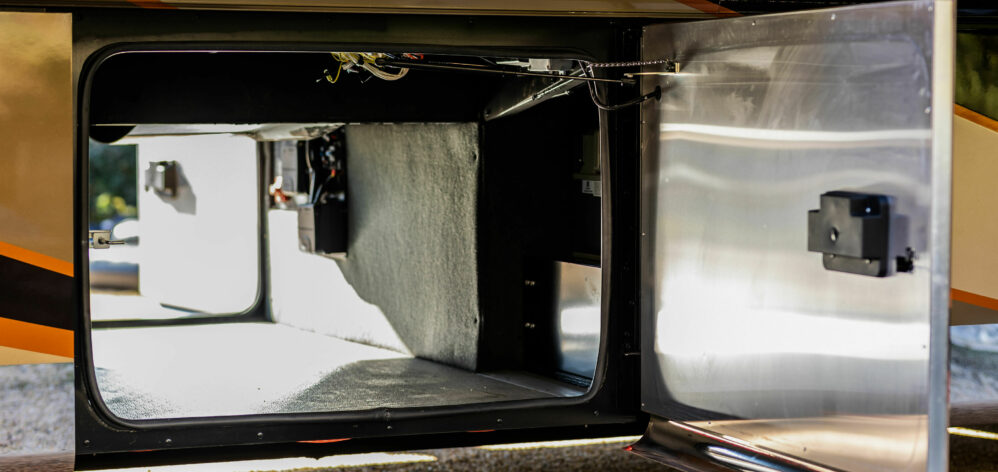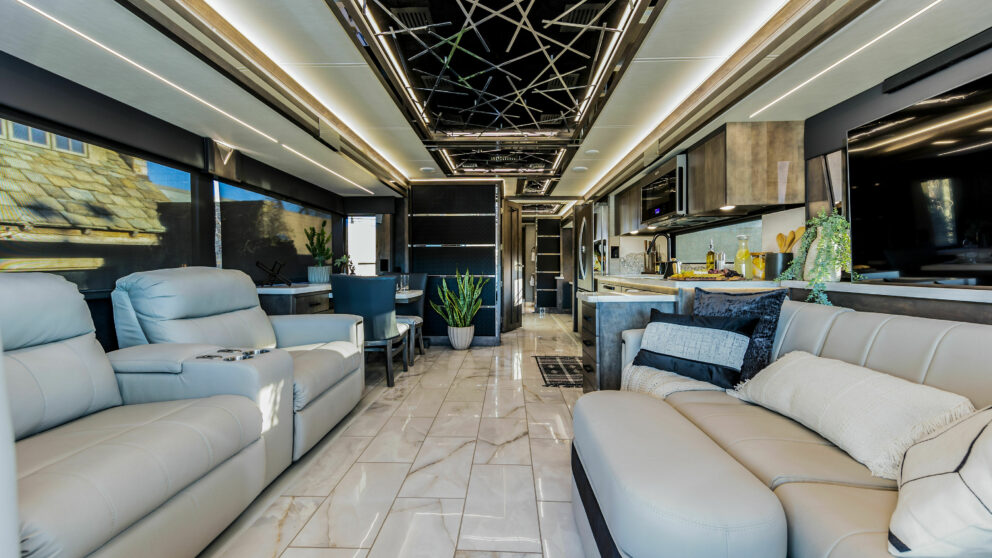 Living Area
View more images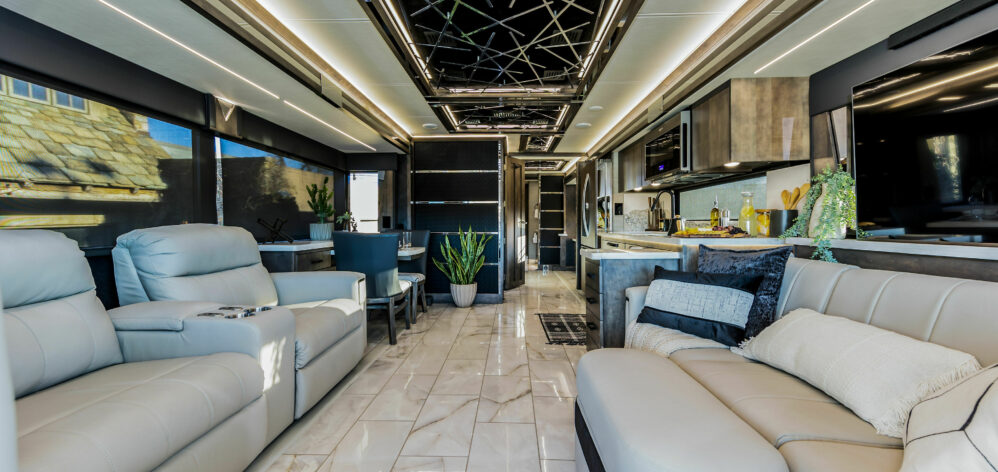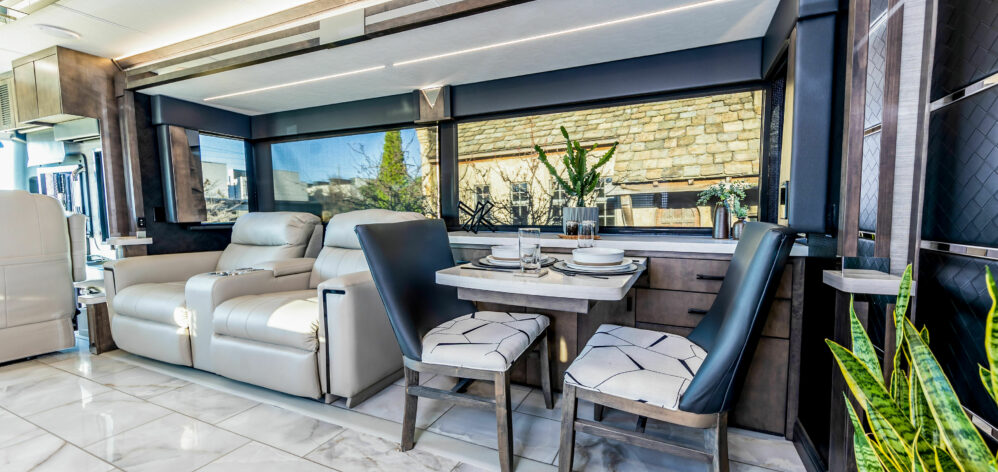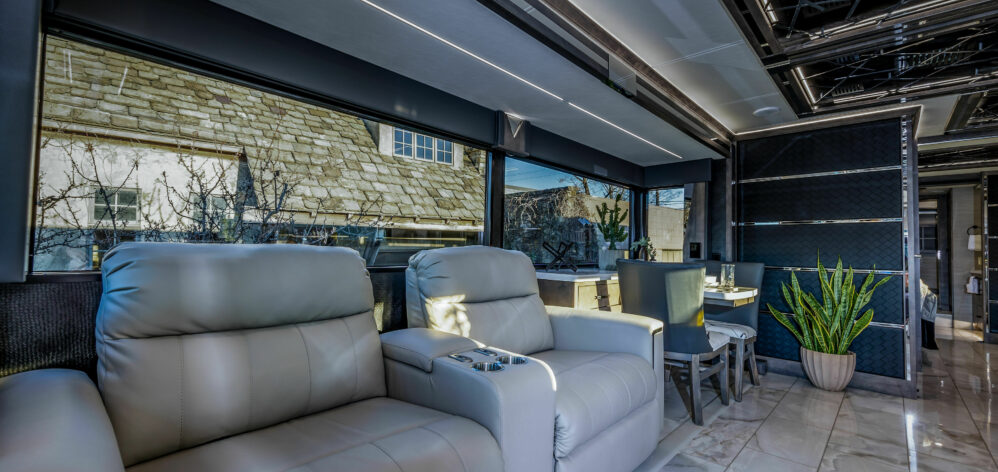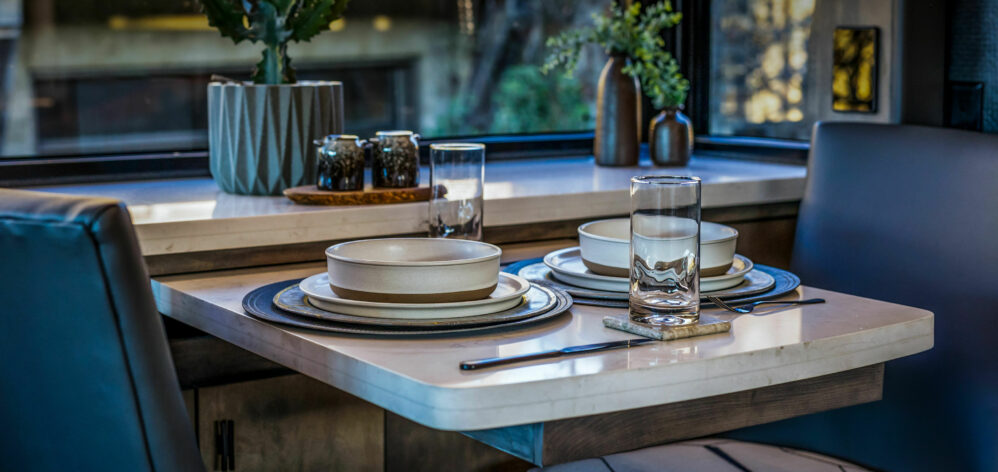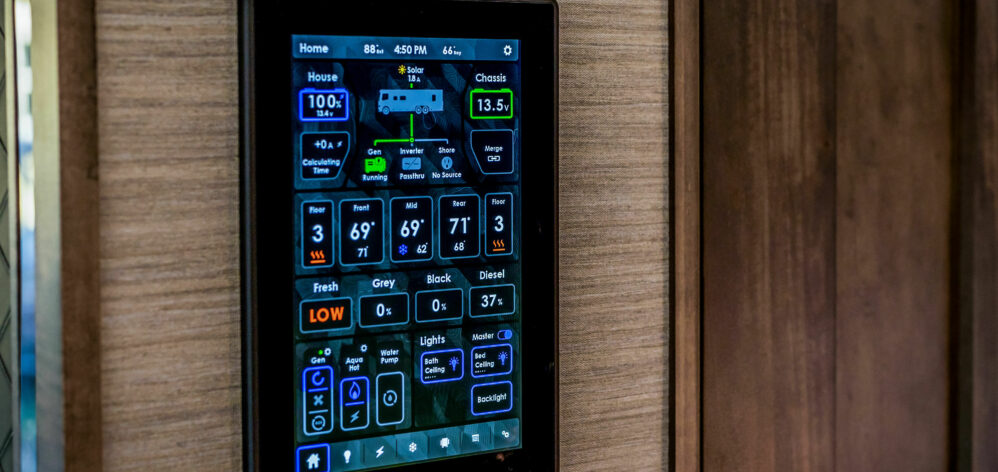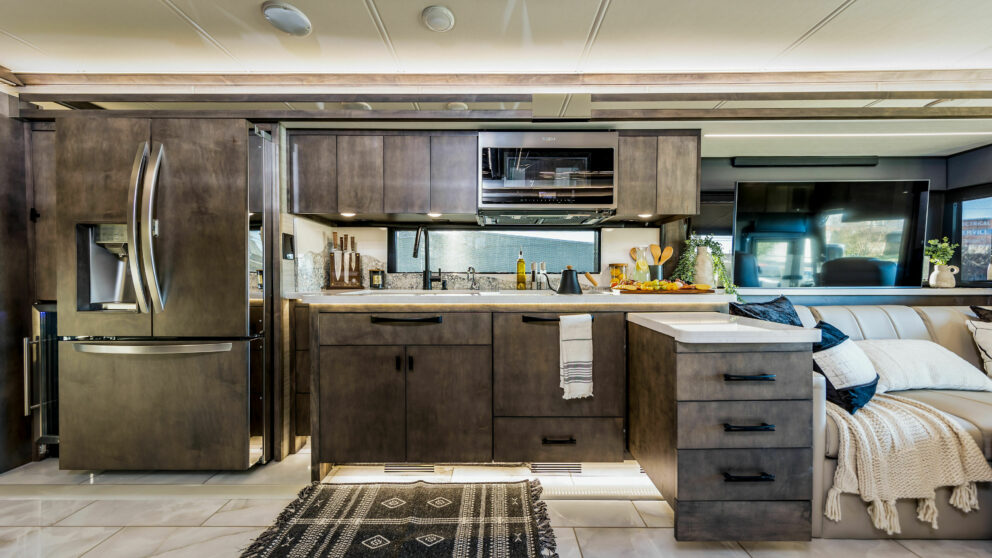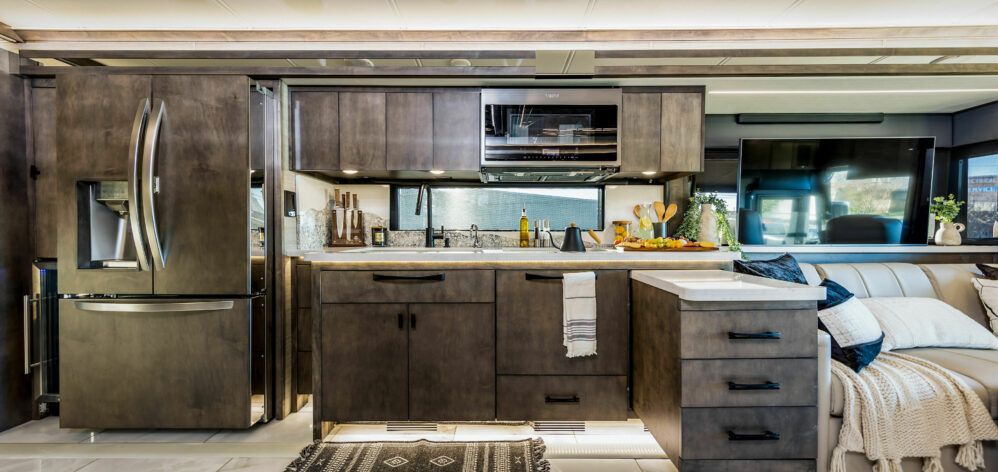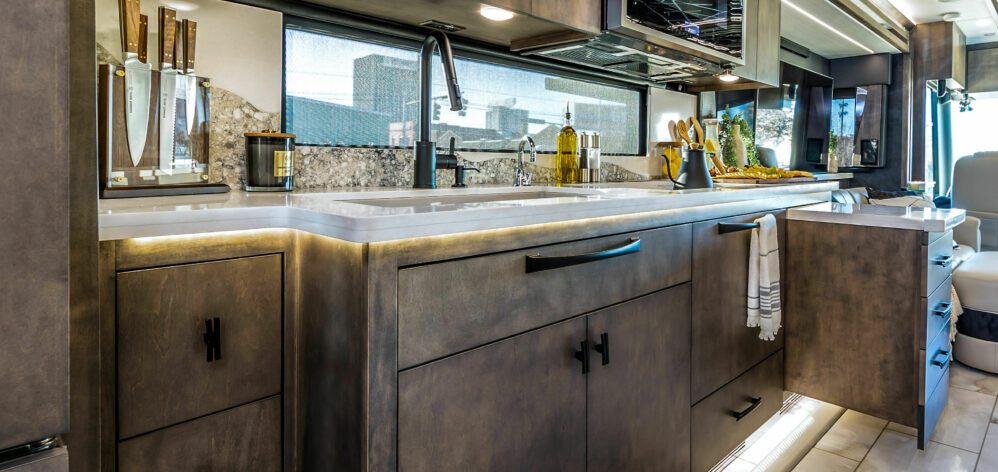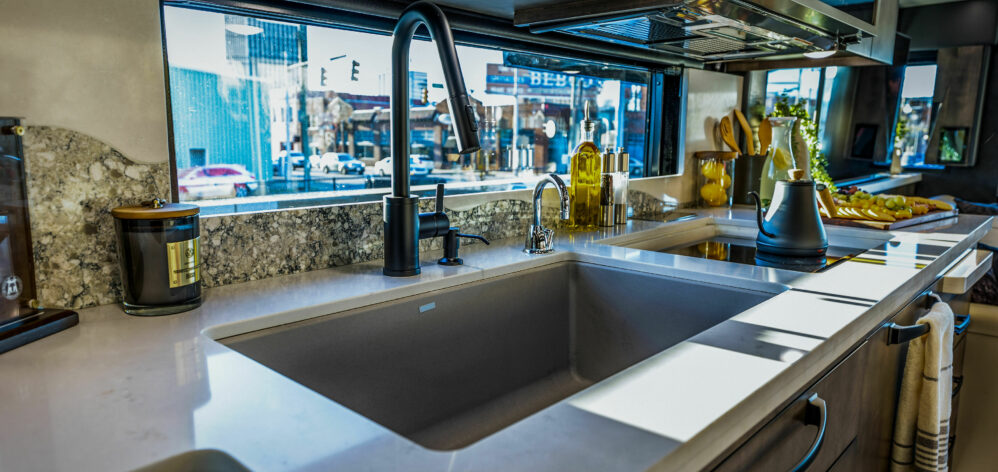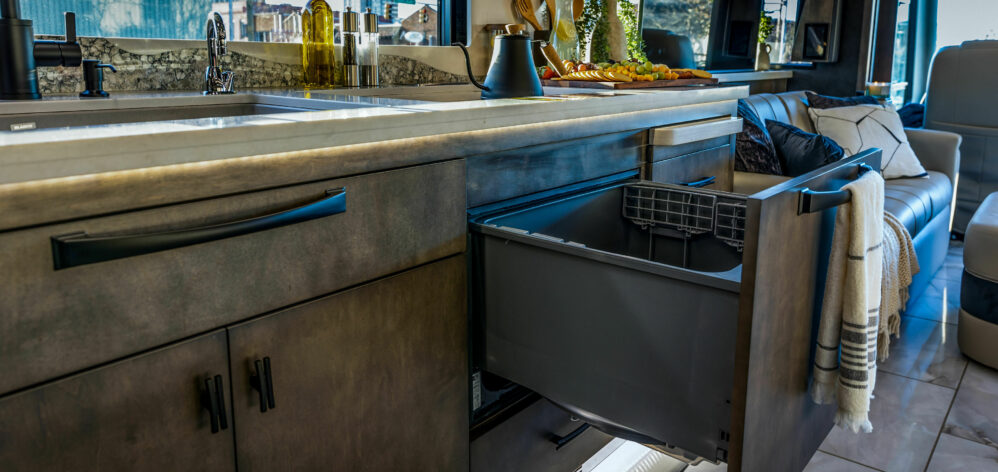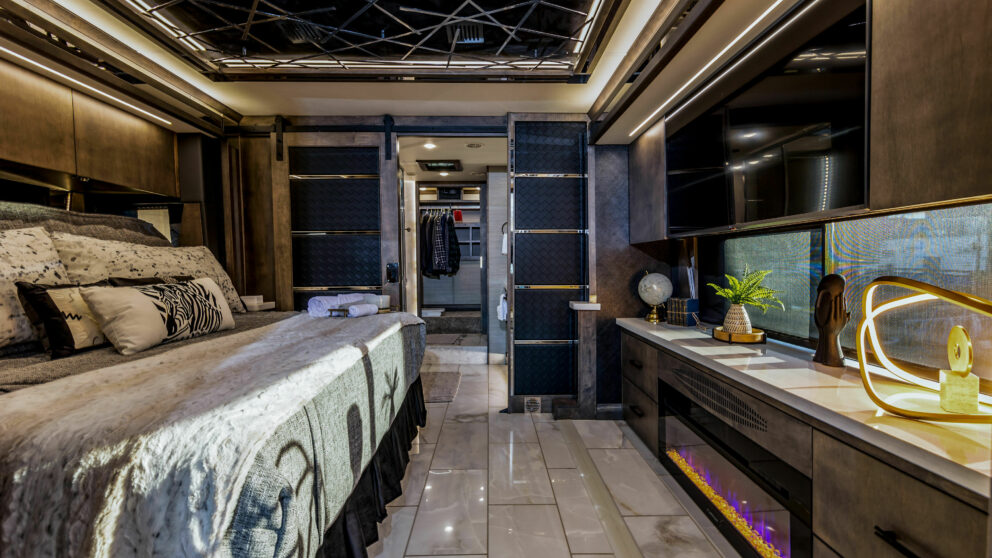 Bedroom/Bathroom
View more images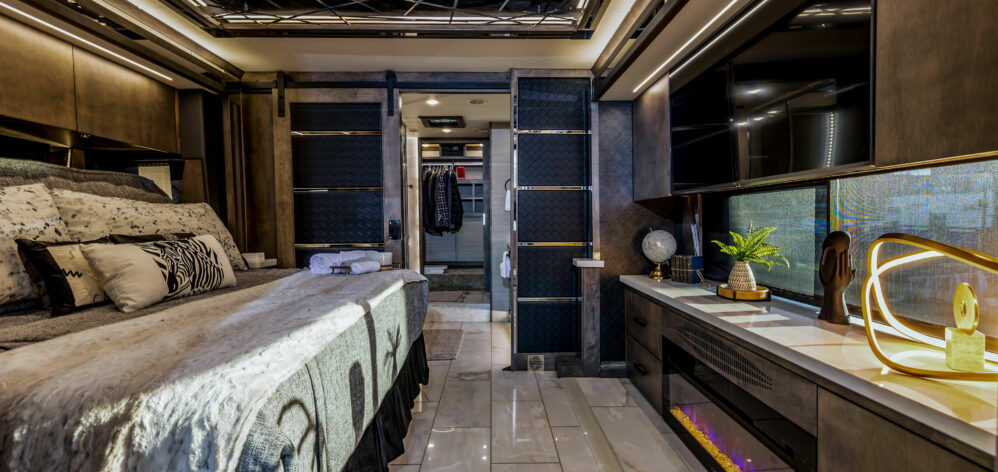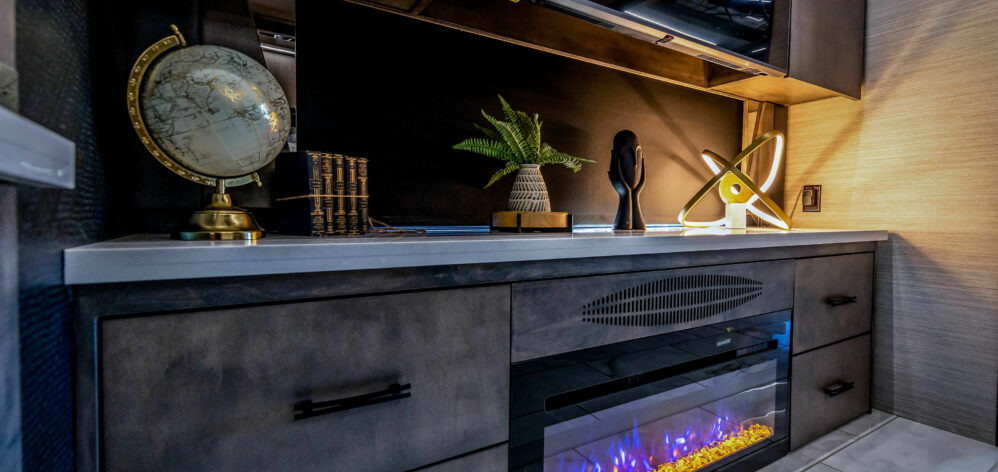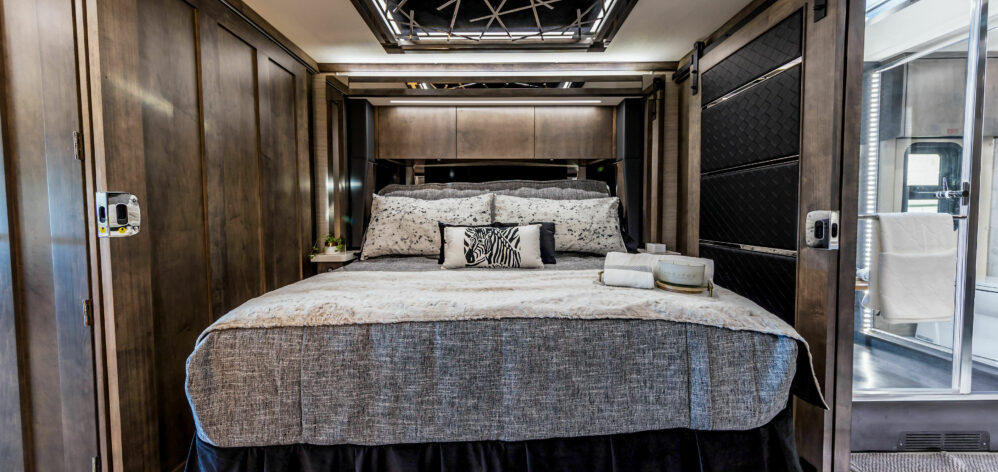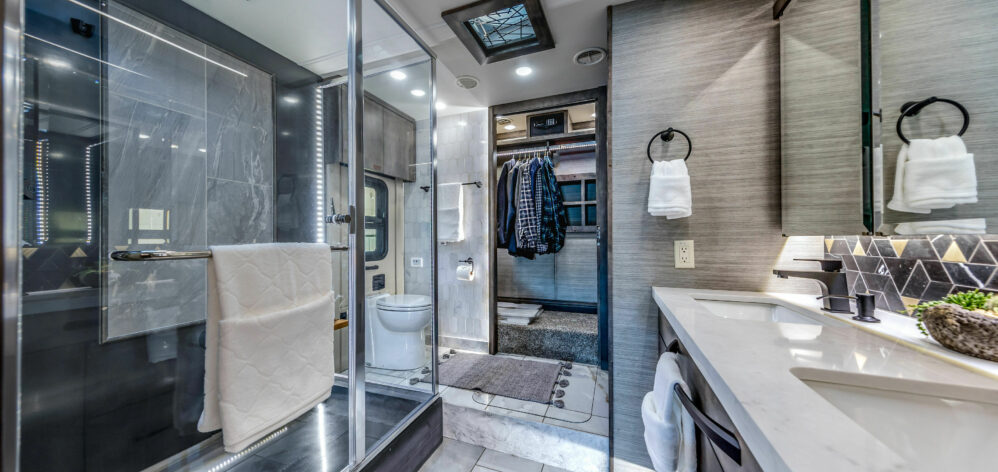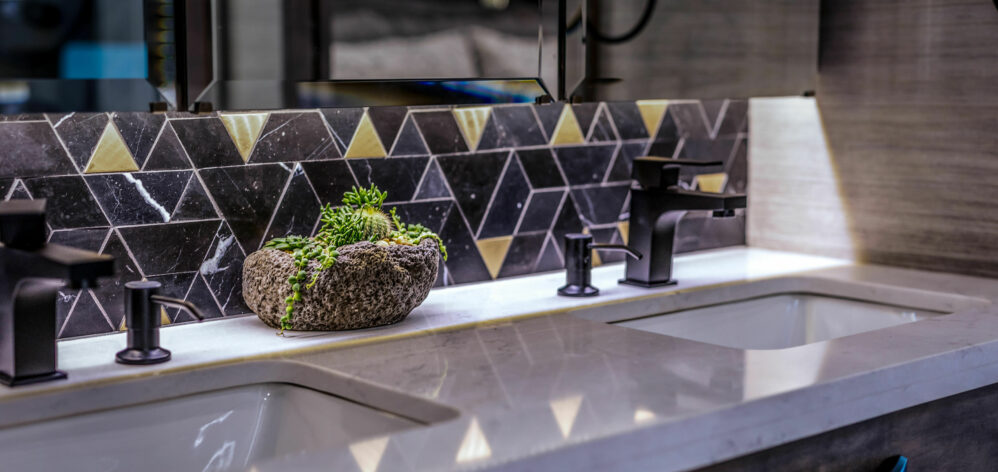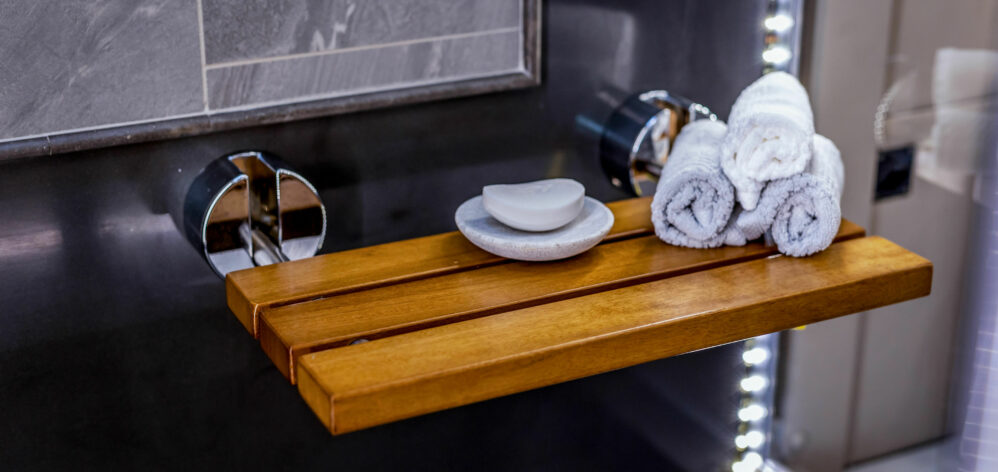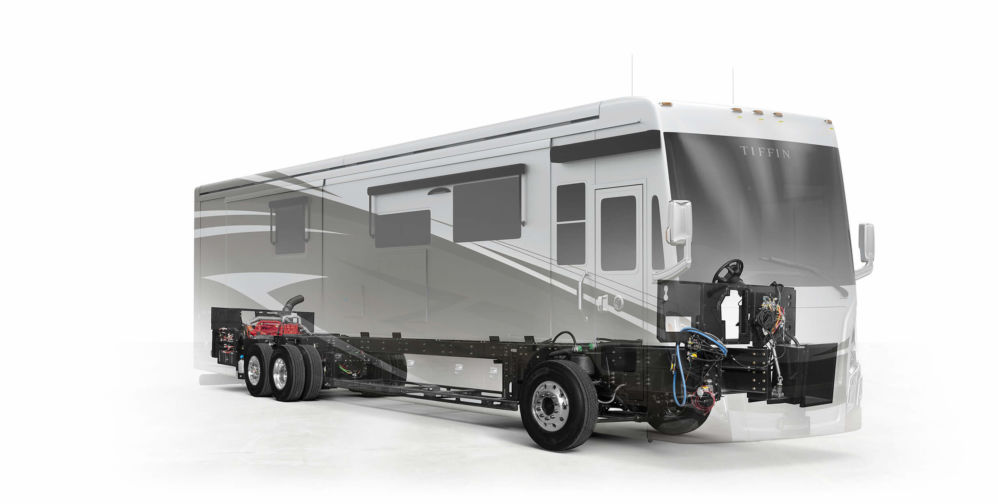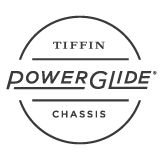 Reflecting over four decades of innovation, Tiffin's proprietary PowerGlide Chassis demonstrates our ongoing commitment to delivering a motorhome experience that's precisely engineered for durability, reliability, performance, and control wherever your journey takes you.
10

years or 50,000 miles unitized construction limited warranty

5

years or 50,000 miles delamination limited warranty

1

year or 12,000 miles limited warranty

1

year coach roadside service

∞

ongoing owner support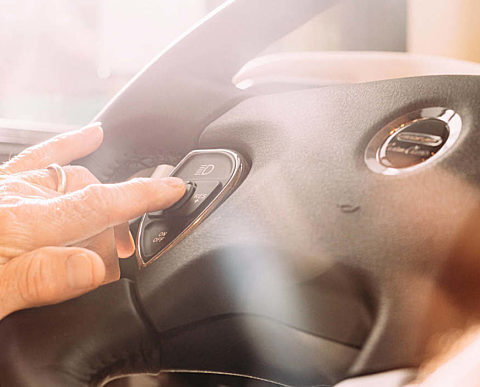 Start Your Journey
We know it's not just about where a coach will take you, but the experience you take from the journey. That's why every Tiffin motorhome is made to move you.
Find Dealer