How to Decorate Your Motorhome for Christmas
Make your RV feel like home for Christmas with decorating ideas straight from Tiffin owners.
Whether you plan to park in a family member's driveway for Christmas or you're taking your RV to a picture-perfect campground this year, you still want your RV to feel like home for the holiday. These Tiffin owners showed us a few creative ways they've managed to personalize and decorate their coaches for Christmas in years past. Take a look at what they came up with.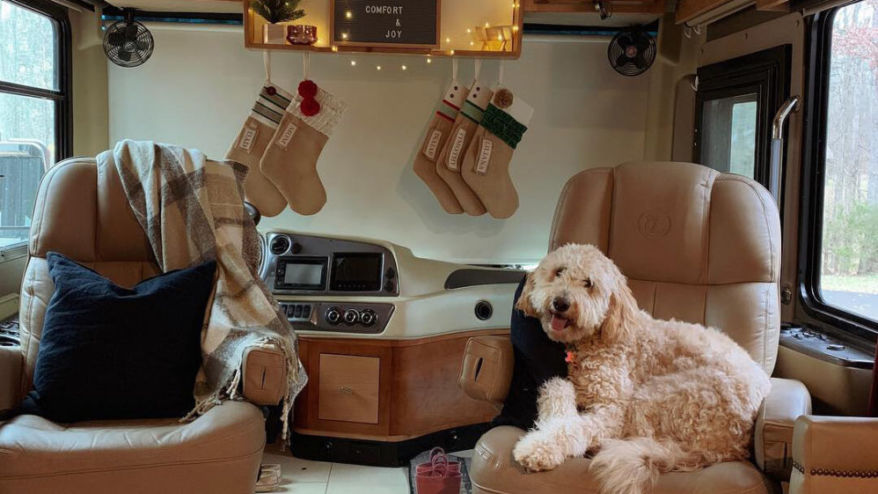 Don't Forget the Stockings
A mini Christmas tree, some burlap stockings, and a few strands of simple twinkle lights won't take up much space in your motorhome, but these little touches will add a dash of Christmas to the inside of your RV.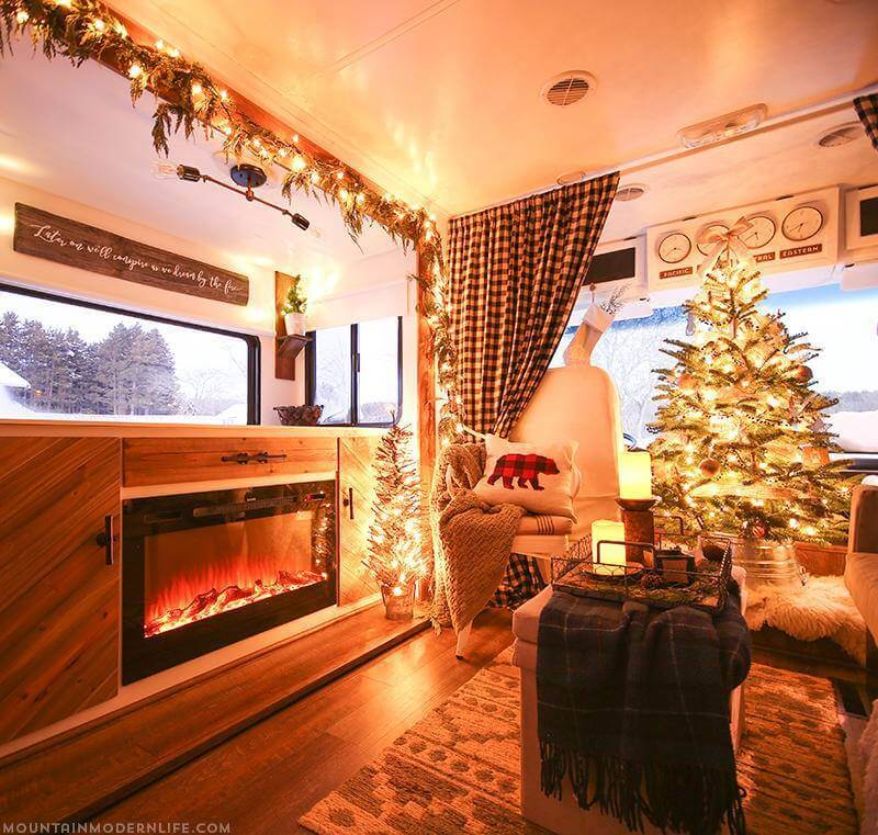 When the Weather Outside is Frightful

Can you smell that tree? It looks so real! These owners of a renovated 2008 Tiffin Allegro Open Road 32 LA like to deck the halls with warm white lights and pine garland. They even fit a small tree dressed with a few ornaments and lights between the captain seats. With the addition of a Christmas pillow, a couple of cozy throw blankets, and the backdrop of snow, this is the perfect motorhome winter holiday scene.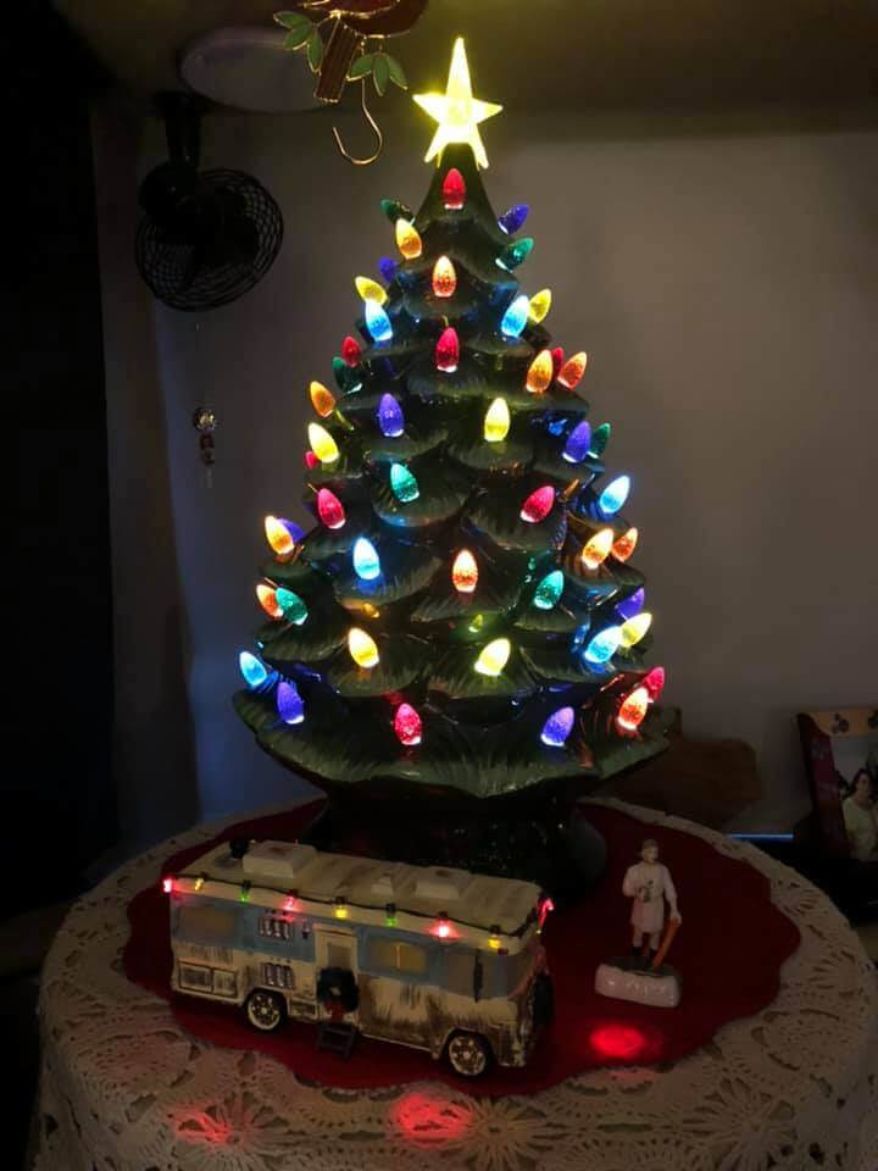 The Subtle Ceramic Christmas Tree
If you can commit to some spice but not everything nice, a mini ceramic light-up tree on an end table is a great option. Place it near a window, and passersby will share in your Christmas cheer.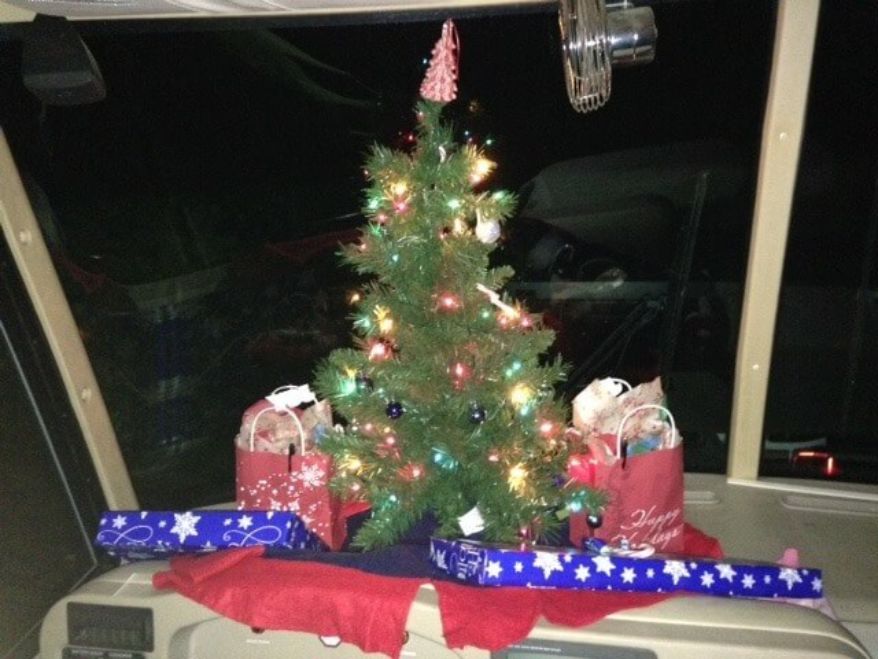 A Very Dashboard Christmas
Even though it's completely dark out at 5 pm, these 2010 Phaeton QTH owners are still sending out the Christmas spirit from their front dash. It may be a small tree, but it will stay put! And these Tiffin owners even managed to add a few presents, some mini ornaments, and a tiny tree skirt.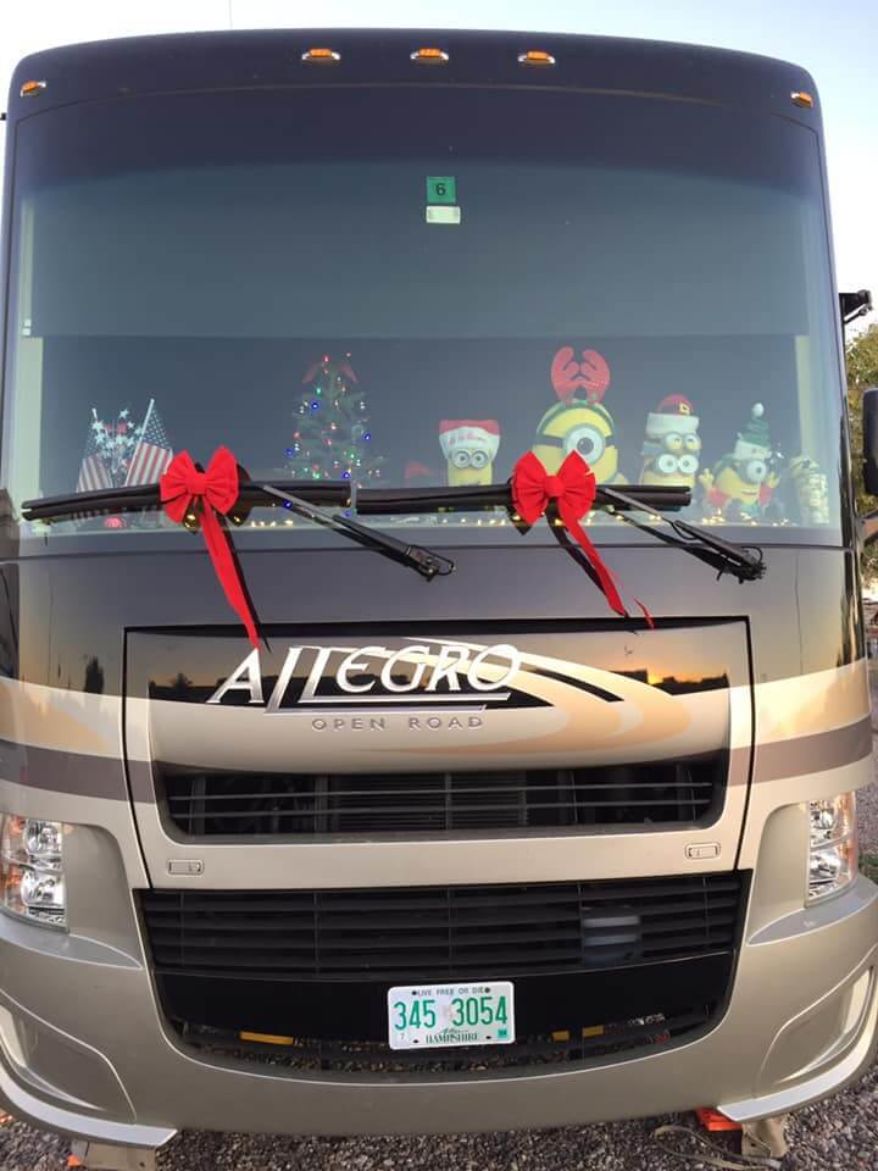 A One in a Minion Christmas
Make people smile by adding a sprinkle of humor to your coach's holiday décor. These Open Road Allegro owners decked out a few of their favorite characters in Christmas garb for everyone to see.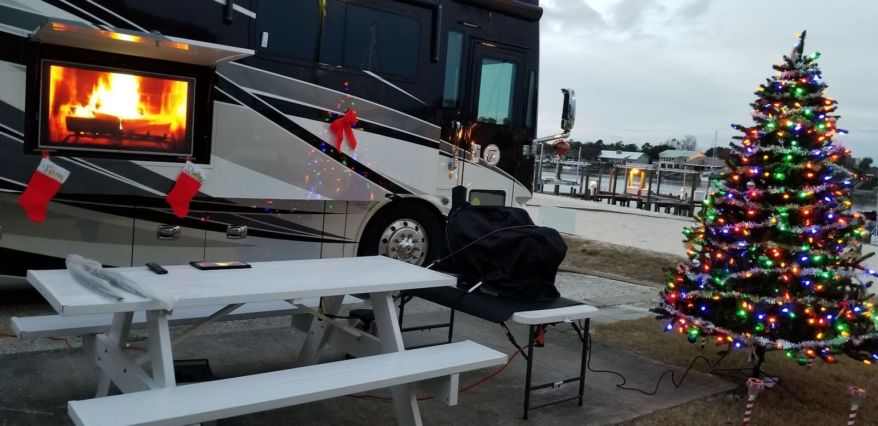 Christmas in the Outdoors
With plenty of storage to easily bring along a full-sized tree, why wouldn't you? Especially when you're in the "winter" weather of Perdido Key, Florida, for Christmas. These owners lit up the TV fire purely for the ambiance since there's no need for a real fire in southern Florida this time of year. It's a rare treat to be able to sit outside on the patio comfortably with your Christmas tree.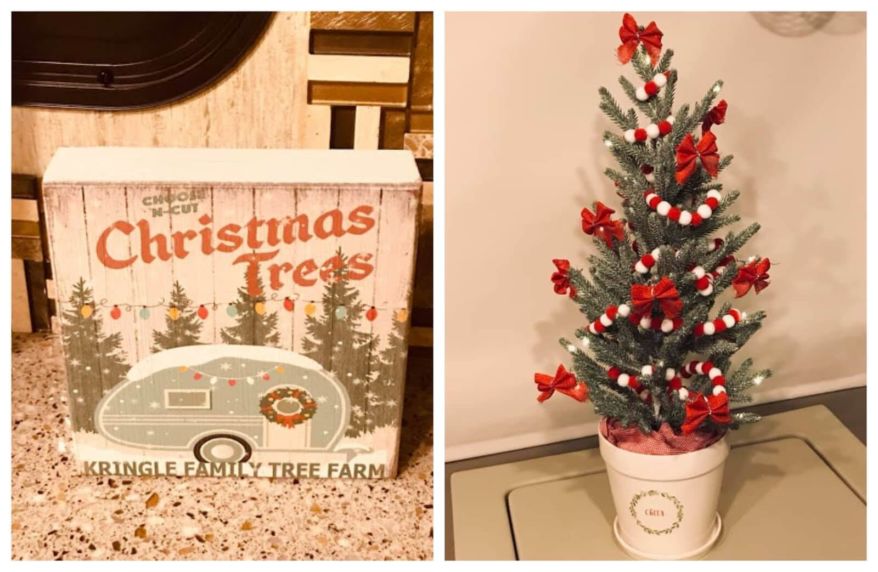 Tiny Trees and Table-Top Art
If you're driving a smaller RV, like our Class C Wayfarer, or even if you just don't want to worry about bolting all your Christmas decorations down, including a few tiny touches will add some Christmas sparkle to your home away from home. Pick up a little tree and some Christmas table-top art, and call it a day.
If you've turned decorating your motorhome for Christmas into an art form, we'd love to see it on Facebook and Instagram. Post your Christmas adventures and ideas there for everyone to see, and we might just share them in the future. Happy holidays and Merry Christmas from everyone at Tiffin!